Affiliate Disclaimer: This site contains affiliate links, which means we earn money if you purchase through our link. As an Amazon Associate I earn from qualifying purchases. Read our Disclosure Policy.
Pride means having confidence in who you are and what you do, unless it is taken too far and becomes arrogance. Here are 20+ inspiring pride quotes and quotes about pride.
Subscribe to our Youtube channel!
20+ Quotes About Pride | Being Proud and Pride Quotes
"Pride is holding your head up when everyone around you has theirs bowed. Courage is what makes you do it." – Bryce Courtenay
"I hope you live a life you're proud of. If you find that you're not, I hope you have the strength to start all over again." – F. Scott Fitzgerald
"I do not care so much what I am to others as I care what I am to myself." – Michel de Montaigne
"Pride is a personal commitment. It is an attitude which separates excellence from mediocrity." – Unknown
"It is more often from 'pride' than from ignorance that we are so obstinately opposed to current opinions; we find the first places taken, and we do not want to be the last." – Franois de la Rochefoucauld
"Pride makes us long for a solution to things – a solution, a purpose, a final cause; but the better telescopes become, the more stars appear." – Julian Barnes
"Pride helps us; and pride is not a bad thing when it only urges us to hide our own hurts, not to hurt others." – George Eliot
"Humility and pride will forever battle whenever or wherever love is concerned." – Jeremy Aldana
Products We Recommend:

Quotes About Being Proud of Who You Are
"If you want to be proud of yourself, then do things in which you can take pride." – Karen Horney
"Vanity and pride are different things, though the words are often used synonymously. A person may be proud without being vain. Pride relates more to our opinion of ourselves, vanity to what we would have others think of us." – Jane Austen
"Just be yourself. Let people see the real, imperfect, flawed, quirky, weird, beautiful, magical person that you are." – Mandy Hale
"Through pride we are ever deceiving ourselves. But deep down below the surface of the average conscience a still, small voice says to us, something is out of tune." – Carl Jung
"Just be you, be beautiful and be comfortable in your own skin." – Helen Edwards
"By being yourself, you put something beautiful into the world that was not there before." – Edwin Elliot
"To be yourself in a world that is constantly trying to make you something else is the greatest accomplishment." – Ralph Waldo Emerson
"I like to see a man proud of the place in which he lives. I like to see a man live so that his place will be proud of him." – Abraham Lincoln
More Quote Posts:
Quotes for Pride Month | Quotes About LGBT Pride
"Openness may not completely disarm prejudice, but it's a good place to start." – Jason Collins
"It takes no compromise to give people their rights…it takes no money to respect the individual. It takes no political deal to give people freedom. It takes no survey to remove repression." – Harvey Milk
"We should indeed keep calm in the face of difference, and live our lives in a state of inclusion and wonder at the diversity of humanity." – George Takei
"The beauty of standing up for your rights is others see you standing and stand up as well." – Cassandra Duffy
"Never be bullied into silence. Never allow yourself to be made a victim. Accept no one's definition of your life; define yourself." – Harvey Fierstein
P.S. Get free downloads, checklists, inspirational emails & more when you sign up for our Free Resource Library!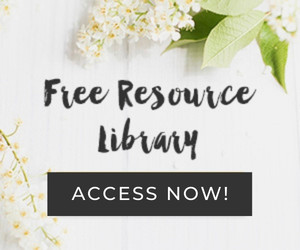 I hope you enjoyed these pride quotes and quotes about pride and being proud!