Affiliate Disclaimer: This site contains affiliate links, which means we earn money if you purchase through our link. As an Amazon Associate I earn from qualifying purchases. Read our Disclosure Policy.
You don't choose your family, but you do get to choose to love them. Here are 20+ inspiring family quotes and quotes about family.
20+ Inspiring Family Quotes | Quotes About Family
Subscribe to our Youtube channel!
"Families are the tie that reminds us of yesterday, provide strength and support today, and give us hope for tomorrow. No government, no matter how well-intentioned, or well-managed, can provide what our families provide." – Bill Owens
"Call it a clan, call it a network, call it a tribe, call it a family: Whatever you call it, whoever you are, you need one." – Jane Howard
"So much of what is best in us is bound up in our love of family, that it remains the measure of our stability because it measures our sense of loyalty." – Haniel Long
"Family is not an important thing. It's everything." – Michael J. Fox
"I sustain myself with the love of family." – Maya Angelou
"Home should be an anchor, a port in a storm, a refuge, a happy place in which to dwell, a place where we are loved and where we can love." – Marvin J. Ashton
"We may have our differences, but nothing's more important than family." – Coco
"The only rock I know that stays steady, the only institution I know that works, is the family." – Lee Iacocca
"There is no doubt that it is around the family and the home that all the greatest virtues, the most dominating virtues of human, are created, strengthened and maintained." – Winston Churchill
👉 Products We Recommend:

Inspirational Family Quotes
"Family isn't defined only by last names or by blood; it's defined by commitment and by love." – Dave Willis
"A family is a risky venture, because the greater the love, the greater the loss… That's the trade-off. But I'll take it all." – Brad Pitt
"You don't choose your family. They are God's gift to you, as you are to them." – Desmond Tutu
"Family faces are magic mirrors. Looking at people who belong to us, we see the past, present, and future." – Gail Lumet Buckley
"The strength of a family, like the strength of an army, lies in its loyalty to each other." – Mario Puzo
"When everything goes to hell, the people who stand by you without flinching–they are your family." – Jim Butcher
"The informality of family life is a blessed condition that allows us all to become our best while looking our worst." – Marge Kennedy
"What can you do to promote world peace? Go home and love your family." – Mother Teresa
"Families are the compass that guides us. They are the inspiration to reach great heights and our comfort when we occasionally falter." – Brad Henry
"Everyone needs a house to live in, but a supportive family is what builds a home." – Anthony Liccione
More Inspirational Quote Posts:
More Inspirational Family Sayings
"To us, family means putting your arms around each other and being there." – Barbara Bush
"The bond that links your true family is not one of blood, but of respect and joy in each other's life." – Richard Bach
"The greatest gift of family life is to be intimately acquainted with people you might never even introduce yourself to, had life not done it for you." – Kendall Hailey
"The greatest thing in family life is to take a hint when a hint is intended-and not to take a hint when a hint isn't intended." – Robert Frost
"The family is one of nature's masterpieces." – George Santayana
"The most important thing in the world is family and love." – John Wooden
"Happiness is having a large, loving, caring, close-knit family in another city." – George Burns
"It didn't matter how big our house was; it mattered that there was love in it." – Peter Buffett
"Ohana means family and family means nobody gets left behind or forgotten." – Stitch
"You are the bows from which your children as living arrows are sent forth." – Khalil Gibran
"Stick to the basics, hold on to your family and friends – they will never go out of fashion." – Niki Taylor
"Being a family means you are a part of something very wonderful. It means you will love and be loved for the rest of your life." – Lisa Weed
"In family life, love is the oil that eases friction, the cement that binds closer together, and the music that brings harmony." – Friedrich Nietzsche
P.S. Get free downloads, checklists, inspirational emails & more when you sign up for our Free Resource Library!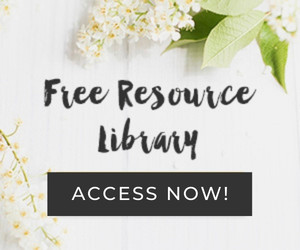 I hope you enjoyed these family quotes and quotes about families!