Affiliate Disclaimer: This site contains affiliate links, which means we earn money if you purchase through our link. As an Amazon Associate I earn from qualifying purchases. Read our Disclosure Policy.
We have one planet to live on, and it's our job to protect the earth and be a good steward of our natural resources. Here are 20+ inspiring earth quotes and quotes about the earth.
Subscribe to our Youtube channel!
20+ Quotes About Earth | Earth Quotes
"The earth is the very quintessence of the human condition." – Hannah Arendt
"…the care of the earth is our most ancient and most worthy and, after all, our most pleasing responsibility. To cherish what remains of it, and to foster its renewal, is our only legitimate hope." – Wendell Berry
"When the well's dry, we know the worth of water." – Benjamin Franklin
"The Earth does not belong to us: we belong to the Earth." – Marlee Matlin
"Look deep into nature, and then you will understand everything better." – Albert Einstein
"And forget not that the earth delights to feel your bare feet and the winds long to play with your hair." – Kahlil Gibran
"The earth has music for those who listen." – William Shakespeare
"… do something. Pay your rent for the privilege of living on this beautiful, blue-green, living Earth." – Dave Foreman
Products We Recommend:

Inspirational Earth Quotes
"The earth is but one country and mankind its citizens." – Baha'U'Llah
"There are no passengers on Spaceship Earth. We are all crew." – Marshall McLuhan
"The earth will not continue to offer its harvest, except with faithful stewardship. We cannot say we love the land and then take steps to destroy it for use by future generations." – Pope John Paul II
"When one tugs at a single thing in nature, he finds it attached to the rest of the world." – John Muir
"The best investment on earth is earth." – Louis J. Glickman
"Those who contemplate the beauty of the Earth find reserves of strength that will endure as long as life lasts." – Rachel Carson
"We do not inherit the earth from our ancestors, we borrow it from our children." – Native American Proverb
"Take care of the earth and she will take care of you." – Jerry Smith
More Quote Posts:
More Quotes for the Earth
"The Earth is the only world known so far to harbor life. There is nowhere else, at least in the near future, to which our species could migrate. Visit, yes. Settle, not yet. Like it or not, for the moment the Earth is where we make our stand." – Carl Sagan
"The greatest threat to our planet is the belief that someone else will save it." – Robert Swan
"The earth laughs in flowers." – E. E. Cummings
"Teach us to walk the soft Earth as relatives to all that live." – Sioux Prayer
"The more clearly we can focus our attention on the wonders and realities of the universe about us, the less taste we shall have for destruction." – Rachel Carson
"Man must feel the earth to know himself and recognize his values . God made life simple. It is man who complicates it." – Charles A. Lindbergh
"Earth is a small town with many neighborhoods in a very big universe." – Ron Garan
"This land, this water, this air, this planet – this is our legacy to our young." – Paul Tsongas
P.S. Get free downloads, checklists, inspirational emails & more when you sign up for our Free Resource Library!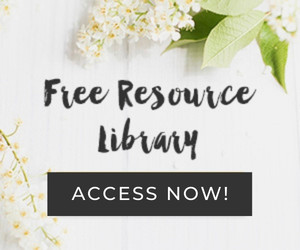 I hope you enjoyed these earth quotes and quotes about earth!