25+ Quotes About Money and Wealth
Affiliate Disclaimer: This site contains affiliate links, which means we earn money if you purchase through our link. As an Amazon Associate I earn from qualifying purchases. Read our Disclosure Policy.
Money is an inherently neutral resource that we can choose to use as a positive tool to effect change in our lives and the world around us. Here are 25+ inspiring money quotes and quotes about money and wealth.
Subscribe to our Youtube channel!
25+ Quotes About Money and Wealth
"Wealth is not about having a lot of money; it's about having a lot of options." – Chris Rock
"Time is more valuable than money. You can get more money, but you cannot get more time." – Jim Rohn
"It's not how much money you make, but how much money you keep, how hard it works for you, and how many generations you keep it for." – Robert Kiyosaki
"Financial peace isn't the acquisition of stuff. It's learning to live on less than you make, so you can give money back and have money to invest. You can't win until you do this." – Dave Ramsey
"Money is multiplied in practical value depending on the number of W's you control in your life: what you do, when you do it, where you do it, and with whom you do it." – Tim Ferriss
"Never spend your money before you have earned it." – Thomas Jefferson
"Not he who has much is rich, but he who gives much." – Erich Fromm
Products We Recommend:
Inspirational Wealth Quotes
"Money grows on the tree of persistence." – Japanese Proverb
"It's good to have money and the things that money can buy, but it's good, too, to check up once in a while and make sure that you haven't lost the things that money can't buy." – George Lorimer
"A wise person should have money in their head, but not in their heart." – Jonathan Swift
"Many people take no care of their money till they come nearly to the end of it, and others do just the same with their time." – Johann Wolfgang von Goethe
"Never stand begging for that which you have the power to earn." – Miguel de Cervantes
"Money is good for nothing unless you know the value of it by experience." – P.T Barnum

Quotes About Wealth and Money
"If you would be wealthy, think of saving as well as getting." – Ben Franklin
"Many folks think they aren't good at earning money, when what they don't know is how to use it." – Frank A. Clark
"Happiness is not in the mere possession of money; it lies in the joy of achievement, in the thrill of creative effort." – Franklin D. Roosevelt
"The person who doesn't know where his next dollar is coming from usually doesn't know where his last dollar went." – Unknown
"Wealth is the ability to fully experience life." – Henry David Thoreau
"The more you learn, the more you earn." – Frank Clark
More Quote Posts:
More Quotes on Money | Money Sayings
"Formal education will make you a living; self-education will make you a fortune." – Jim Rohn
"Waste your money and you're only out of money, but waste your time and you've lost a part of your life." – Michael Leboeuf
"The habit of saving is itself an education; it fosters every virtue, teaches self-denial, cultivates the sense of order, trains to forethought, and so broadens the mind." – T.T. Munger
"If we command our wealth, we shall be rich and free. If our wealth commands us, we are poor indeed." – Edmund Burke
"It is not the man who has too little, but the man who craves more, that is poor." – Seneca
"Money is only a tool. It will take you wherever you wish, but it will not replace you as the driver." – Ayn Rand
"Don't tell me where your priorities are. Show me where you spend your money and I'll tell you what they are." – James W. Frick
P.S. Get free downloads, checklists, inspirational emails & more when you sign up for our Free Resource Library!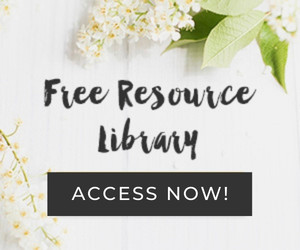 I hope you enjoyed these money quotes and quotes about money and wealth!