Affiliate Disclaimer: This site contains affiliate links, which means we earn money if you purchase through our link. As an Amazon Associate I earn from qualifying purchases. Read our Disclosure Policy.
Confidence is believing in yourself regardless of what other people think. Here are 20+ inspiring confidence quotes and quotes about confidence.
Subscribe to our Youtube channel!
20+ Quotes About Confidence | Confidence Quotes
"Confidence is preparation. Everything else is beyond your control." – Richard Kline
"Confidence is not, 'They'll like me.' Confidence is 'I'll be fine if they don't'." – Christina Grimmie
"The greatest step toward success is self-confidence. The greatest builder of self-confidence is self-esteem, and self-esteem comes from doing the daily things you know you should do." – Jim Rohn
"As is our confidence, so is our capacity." – William Hazlitt
"Confidence is contagious. So is lack of confidence." – Vince Lombardi
"When you have confidence, you can do anything." – Sloane Stephens
"Experience tells you what to do; confidence allows you to do it." – Stan Smith
"Confidence is directness and courage in meeting the facts of life." – John Dewey
"One important key to success is self-confidence. An important key to self-confidence is preparation." – Arthur Ashe
Products We Recommend:

Inspirational Confident Quotes
"Confidence comes from being prepared." – John Wooden
"If you have no confidence in self, you are twice defeated in the race of life. With confidence, you have won even before you have started." – Cicero
"I was always looking outside myself for strength and confidence but it comes from within. It was there all the time." – Anna Freud
"If you don't ask, the answer is always no." – Nora Roberts
"Real pleasure comes from overcoming challenges, feeling confidence in your abilities, and experiencing the power this brings." – Robert Greene
"Confidence comes not from always being right but from not fearing to be wrong." – Peter T. Mcintyre
"Optimism is the faith that leads to achievement. Nothing can be done without hope and confidence." – Helen Keller
More Quote Posts:
More Quotes for Being Confident
"Skill and confidence are an unconquered army." – George Herbert
"We should do everything both cautiously and confidently at the same time." – Epictetus
"We think confidence causes success, but it's more often a result of success – mastering something hard or accomplishing something meaningful." – Adam Grant
"Get more confidence by doing things that excite and frighten you." – Jessica Williams
"The more you seek the uncomfortable the more you will become comfortable." – Conor McGregor
"If one advances confidently in the direction of his dreams, and endeavors to live the life which he has imagined, he will meet with a success unexpected in common hours." – Henry David Thoreau
"The world steps aside for the man who knows where he is going." – James Allen
P.S. Get free downloads, checklists, inspirational emails & more when you sign up for our Free Resource Library!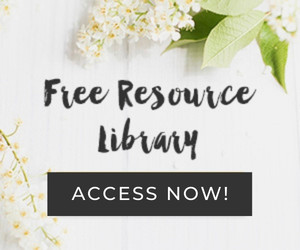 I hope you enjoyed these confidence quotes and quotes about confidence!