Affiliate Disclaimer: This site contains affiliate links, which means we earn money if you purchase through our link. As an Amazon Associate I earn from qualifying purchases. Read our Disclosure Policy.
Something aesthetic is beautiful or artsy or pleasing to the eye. Here are 15+ inspiring aesthetic quotes and quotes about aesthetics.
Subscribe to our Youtube channel!
15+ Quotes About Aesthetics | Aesthetic Quotes
"Design can be art. Design can be aesthetics. Design is so simple, that's why it is so complicated." – Paul Rand
"Aesthetic pleasure is not to be taken lightly; it's very important for the spirit and therefore the health." – Robert Bateman
"Beauty is the main positive form of the aesthetic assimilation of reality, in which aesthetic ideal finds it direct expression." – Karl Marx
"Art is the imposing of a pattern on experience, and our aesthetic enjoyment is recognition of the pattern." – Alfred North Whitehead
"There is none more beautiful than the lover of beauty." – Raheel Farooq
"We all appreciated a certain aesthetic, and with that appreciation came a certain stylized presence." – Amber Heard
👉 Products We Recommend:

Inspirational Aesthetic Quotes
"Nature holds the key to our aesthetic, intellectual, cognitive and even spiritual satisfaction." – E. O. Wilson
"Aesthetic freedom is like free speech; it is, indeed, a form of free speech." – George Edward Woodberry
"The more people explore the world, the more they realize in every country there's a different aesthetic. Beauty really is in the eye of the beholder." – Helena Christensen
"I had always wanted to expand to beauty, but I knew I wanted to be able to translate my design aesthetic in an authentic way." – Charlotte Ronson
"Aesthetic matters are fundamental for the harmonious development of both society and the individual." – Friedrich Schiller
More Quote Posts:
More Quotes on Aesthetic
"Appreciate the aesthetic and creativity of the nature and be grateful for being part of it." – M.F. Moonzajer
"The aesthetic principle is the same in every art, only the material differs." – Robert Schumann
"Aesthetic judgments, rather than abstract reasoning, guide and shape the process by which we all come to know what we know." – Daniel Tammet
"There is an aesthetic excitement about painting which is one of the most beautiful experiences that can be. Put things down while you feel that joy." – Charles Webster Hawthorne
"I believe that one of the most powerful things of all is aesthetics." – Kalle Lasn
"Art is the aesthetic ordering of experience to express meanings in symbolic terms." – Daniel Bell
P.S. Get free downloads, checklists, inspirational emails & more when you sign up for our Free Resource Library!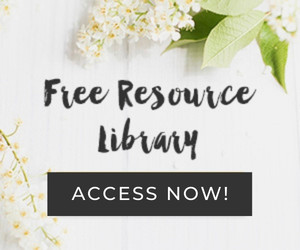 I hope you enjoyed these aesthetic quotes and quotes about aesthetics!