20+ Quotes About Being a Good Person
Affiliate Disclaimer: This site contains affiliate links, which means we earn money if you purchase through our link. As an Amazon Associate I earn from qualifying purchases. Read our Disclosure Policy.
Being good to others can create a ripple effect that creates a better world and brings out the goodness of humanity. Here are 20+ inspiring quotes about being a good person and goodness quotes.
Subscribe to our Youtube channel!
20+ Quotes About Being a Good Person | Goodness Quotes
"Success to me is being a good person, treating people well." – David LaChapelle
"Goodness consists not in the outward things we do, but in the inward thing we are." – E.H. Chapins
"The roots of all goodness lie in the soil of appreciation for goodness." – Dalai Lama
"If you're a good person, the goodness will continue through your descendants." – Diane von Furstenberg
"Man's goodness is a flame that can be hidden but never extinguished." – Nelson Mandela
👉 Products We Recommend:
Short Quotes for Being a Good Person
"Treat those who are good with goodness, and also treat those who are not good with goodness. Thus goodness is attained." – Lao Tzu
"Goodness is love in action." – James Hamilton
"There is within human nature an amazing potential for goodness." – Martin Luther King Jr.
"Goodness is better than beauty." – Vietnamese Proverb
"Goodness is the only investment that never fails." – Henry David Thoreau
"Never let a bad person change you inner goodness." – Karen Salmansohn

Inspirational Goodness Quotes | Quotes About the Goodness of Humanity
"The fragrance of flowers spreads only in the direction of the wind. But the goodness of a person spreads in all directions." – Chanakyu
"Do your little bit of good where you are; it is those little bits of good put together that overwhelm the world." – Desmond Tutu
"If everyone were a good person, it'd obviously be a better world." – Aaron Paul
"Be good to people. You will be remembered more for your kindness than any level of success you could possibly attain." – Mandy Hale
"Believe that you possess a basic goodness, which is the foundation for the greatness you can ultimately achieve." – Les Brown
More Quote Posts:
More Quotes on Being a Good Person
"Look for goodness in others, for beauty in the world, and for possibilities in yourself." – Wes Fesler
"To this day, just always treat people the way you want to be treated. Whether it's family or friends or co-workers, I think it's the most important thing. Whether you have success or don't have it, whether you're a good person is all that matters." – Brenda Song
"I think if you're a good person and spread happiness, good things will come to you." – Jessie James Decker
"I'm surrounded by nothing but great people. I've been blessed with that, so really, I've got no choice but to be an all-around good person." – Tim Duncan
"Find the goodness that is already within you." – Eckhart Tolle
P.S. Get free downloads, checklists, inspirational emails & more when you sign up for our Free Resource Library!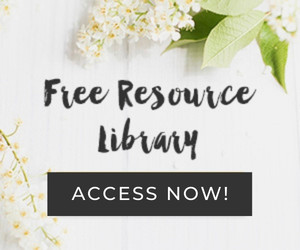 I hope you enjoyed these human goodness quotes and quotes about being a good person!