Affiliate Disclaimer: This site contains affiliate links, which means we earn money if you purchase through our link. As an Amazon Associate, I earn from qualifying purchases. Read our Disclosure Policy.
Thursday is just a day before Friday, but it has the potential to be a day when you push through and finish the week out strong. Here are 20+ inspiring Thursday quotes and quotes about Thursday.
Subscribe to our Youtube channel!
20+ Quotes About Thursday | Thursday Quotes
"I've heard of Monday, Tuesday, Wednesday, Thursday, and Friday, but I've never heard of Someday." – Reverend Ike
"You've got to get up every morning with determination if you're going to go to bed with satisfaction." – George Lorimer
"Success means doing the best we can with what we have. Success is the doing, not the getting; in the trying, not the triumph. Success is a personal standard, reaching for the highest that is in us, becoming all that we can be." – Zig Ziglar
"Thursday, I forecast as mostly sunny. It's a much-needed break." – John Farley
"The struggle you're in today is developing the strength you need for tomorrow. Don't give up." – Robert Tew
"You can go to work each day and just punch in on the clock and dread being there and do as little as possible. Or you can show up with enthusiasm and give it your best, knowing that you're making the world a better place." – Joel Osteen
"Every day is different, and some days are better than others, but no matter how challenging the day, I get up and live it." – Muhammad Ali
"The best preparation for tomorrow is doing your best today." – H. Jackson Brown, Jr.
Products We Recommend:

Inspirational Thursday Quotes
"I challenge you to let every day be a Friday. Give yourself permission to be happy every day." – Joel Osteen
"Whether you think you can, or you think you can't – you're right." – Henry Ford
"You are today where your thoughts have brought you; you will be tomorrow where your thoughts take you." – James Allen
"Don't be afraid to give your best to what seemingly are small jobs. Every time you conquer one it makes you that much stronger. If you do the little jobs well, the big ones will tend to take care of themselves." – William Patten
"I'm a greater believer in luck, and I find the harder I work the more I have of it." – Thomas Jefferson
"Choose a job you love, and you will never have to work a day in your life." – Confucius
"This must be Thursday. I never could get the hang of Thursdays." – Douglas Adams
"You've got to believe in the possibilities. You've got to believe that tomorrow can be better than today. And here's the big one. Believe in yourself." – Jim Rohn
"Some people call it Thursday, I like to call it Friday Eve." – Unknown
More Inspirational Quote Posts:
More Quotes for Thursday
"Do more than is required. What is the distance between someone who achieves their goals consistently and those who spend their lives and careers merely following? The extra mile." – Gary Ryan Blair
"Each day can count if we learn to live it "on purpose" rather than passively drifting through the day, allowing the wind of circumstances and distractions to make our choices for us." – Joyce Meyer
"Every tomorrow is an outcome of what I do today, and the beauty of it all is that today is happening all the time." – Craig D. Lounsbrough
"Thursday's child has far to go." – From a poem by Louise Bagshawe
"Perseverance is failing 19 times and succeeding the 20th." – Julie Andrews
"Happy Thursday! Greet your problems and decisions with peace and calm. Use your inner wisdom to evaluate and make smart decisions for yourself! You got this!" – Tracey Edmonds
P.S. Get free downloads, checklists, inspirational emails & more when you sign up for our Free Resource Library!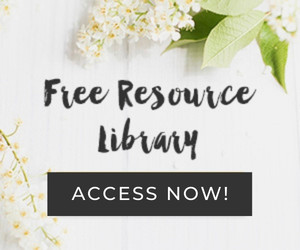 I hope you enjoyed these Thursday quotes and quotes about Thursday!