40+ Smile Quotes and Quotes About Smiling
Affiliate Disclaimer: This site contains affiliate links, which means we earn money if you purchase through our link. As an Amazon Associate I earn from qualifying purchases. Read our Disclosure Policy.
Having a smile on your face not only lets the world know you're in a good mood, but the mere act of smiling can actually make you happier! Here are 40+ inspiring smile quotes and quotes about smiling.
Subscribe to our Youtube channel!
40+ Inspiring Smile Quotes | Quotes About Smiles
"Your smile will give you a positive countenance that will make people feel comfortable around you." – Les Brown
"Waking up this morning, I smile. Twenty-four brand new hours are before me. I vow to live fully in each moment and to look at all beings with eyes of compassion." – Thich Nhat Hanh
"The muscles used to make a smile actually send a biochemical message to our nervous system that it is safe to relax the flight of freeze response." – Tara Brach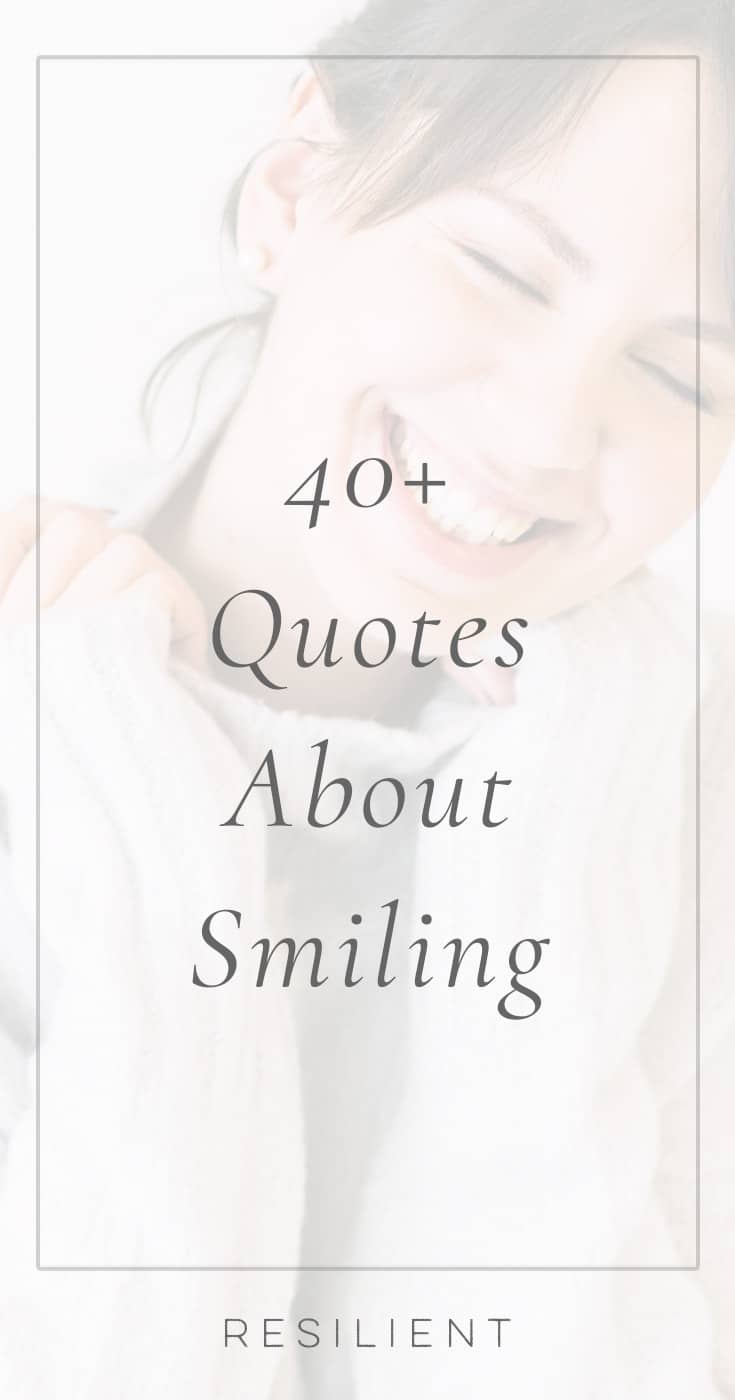 "If you have only one smile in you, give it to the people you love." – Maya Angelou
"When we learn to smile at life, we shall find that the problems we encounter dissolve." – Donald Curtis
"All people smile in the same language." – Proverb
"A smile is happiness you will find right under your nose." – Tom Wilson
"As long as you live keep smiling because it brightens everybody's day." – Vin Scully
"A smile is the light in your window that tells others that there is a caring, sharing person inside." – Denis Waitley
"Smile at each other. Smile at your wife, smile at your husband, smile at your children, smile at each other – it doesn't matter who it is – and that will help to grow up in greater love for each other." – Mother Teresa
"A simple smile, a cheerful hello or a word of encouragement. It's amazing what an impact you will have." – Zig Ziglar
"Always find opportunities to make someone smile, and to offer random acts of kindness in everyday life." – Roy T. Bennett
"Share your smile with the world. It's a symbol of friendship and peace." – Christie Brinkley
"If you smile when no one else is around, you really mean it." – Andy Rooney
"After every storm the sun will smile; for every problem there is a solution, and the soul's indefeasible duty is to be of good cheer." – William R. Alger
"Don't cry because it's over, smile because it happened." – Dr. Seuss
Products We Recommend:

Inspirational Smiling Sayings
"When a new day begins, dare to smile gratefully." – Steve Maraboli
"How slight a nod it would take, how bare a smile, to give everyone you meet today a sense of worth." – Robert Brault
"The people who make you smile from just seeing them, those are my favorite people." – Koi Fresco
"A smile is often the key thing. One is paid with a smile. One is rewarded with a smile. One is brightened by a smile." – Antoine de Saint-Exupery
"A beautiful smile without any reason is the smile of the existence!" – Mehmet Murat Ildan
"Few things in the world are more powerful than a positive push. A smile. A world of optimism and hope. A "you can do it" when things are tough." – Richard DeVos
"Sometimes you have to smile by faith. If you'll smile by faith, soon the joy will follow." – Joel Osteen
"Whatever happens, just keep smiling and lose yourself in love." – Rumi
"It only takes a split second to smile and forget, yet to someone that needed it, it can last a lifetime." – Steve Maraboli
"No matter how fleeting, your smile is, your smile is the very beginning of your wisdom-light." – Sri Chinmoy
"A warm smile is the universal language of kindness." – William Arthur Ward
"We shall never know all the good that a simple smile can do." – Mother Teresa
"Too often we underestimate the power of a touch, a smile, a kind word, a listening ear, an honest compliment, or the smallest act of caring, all of which have the potential to turn a life around." – Leo Buscaglia
"Remember even though the outside world might be raining, if you keep on smiling the sun will soon show its face and smile back at you." – Anna Lee
More Quote Posts:
More Inspirational Smile Quotations
"I love those who can smile in trouble, who can gather strength from distress, and grow brave by reflection." – Leonardo da Vinci
"Life is like a mirror. Smile at it and it smiles back at you." – Peace Pilgrim
"If in our daily life we can smile, if we can be peaceful and happy, not only we, but everyone will profit from it. This is the most basic kind of peace work." – Thich Nhat Hanh
"Focus on giving smiles away and you will always discover that your own smiles will always be in great supply!" – Joyce Meyer
"Nobody needs a smile so much as the one who has none to give. So get used to smiling heart-warming smiles, and you will spread sunshine in a sometimes dreary world." – Lawrence G. Lovasik
"Today, give a stranger one of your smiles. It might be the only sunshine he sees all day." – H. Jackson Brown Jr.
"If someone is too tired to give you a smile, leave one of your own, because no one needs a smile as much as those who have none to give." – Samson Raphael Hirsch
"Of all the things you wear, your expression is the most important." – Janet Lane
"Let my soul smile through my heart and my heart smile through my eyes, that I may scatter rich smiles in sad hearts." – Paramahansa Yogananda
"lways wear a smile, because your smile is a reason for many others to smile!" – A.A. Milne
"Sometimes your joy is the source of your smile, but sometimes your smile can be the source of your joy." – Thich Nhat Hanh
"By sharing a kind smile, a kind word, a kind hug, you are lifting up others and thus lifting up the world." – Carol CC Miller
"Let us always meet each other with the smile, for the smile is the beginning of love." – Mother Teresa
"Today, give a stranger one of your smiles. It might be the only sunshine he sees all day." – P.S. I Love You
P.S. Get free downloads, checklists, inspirational emails & more when you sign up for our Free Resource Library!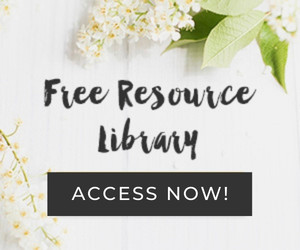 I hope you enjoyed these quotes about smiling!