15+ Self Improvement Quotes for a Better Life
Affiliate Disclaimer: This site contains affiliate links, which means we earn money if you purchase through our link. As an Amazon Associate I earn from qualifying purchases. Read our Disclosure Policy.
Improving yourself is a lifelong journey, step-by-step, day by day until you become the person you want to be. Here are 15+ inspiring quotes about self improvement and self improvement quotes.
Subscribe to our Youtube channel!
If you're on a journey of self improvement, be careful to focus on just enhancing and improving what you already have rather than trying to "fix" yourself. There is nothing wrong or "broken" about you, and you don't need to take a sledgehammer to your life.
And even if you want to work on improving yourself and your life, that doesn't mean that what you're starting with is somehow broken or needs to be fixed. You're just making gradual, small improvements.
Be gentle with yourself. You already have all the answers inside you. You just need a little guidance to discover them for yourself.
Don't worry about comparing yourself to other people. They're on their own journey, and you're on yours. Because we're all different, our journeys will never look exactly the same, and that's a beautiful thing.
Did you ever see the movie The Pursuit of Happyness?  All through that movie, I was really worried for Will Smith's character.  Because I believed, as the movie wanted us to believe, that things were hopeless.
But his character never gave up hope.  (Spoiler alert) By the end of the movie, he had turned his life around from being homeless on the streets to getting a job as a stock broker.
So instead of thinking about things the way you always have, how can you see this situation differently? If you were a happy version of yourself, how would you approach this?
Sometimes it's all a matter of seeing things in a different light.
15+ Quotes About Improving Yourself | Personal Growth Quotes
"There is nothing noble in being superior to your fellow man; true nobility is being superior to your former self." – Ernest Hemingway
"Each of us must work for his own improvement, and at the same time share a general responsibility for all humanity." – Marie Curie
"When we strive to become better than we are, everything around us becomes better too." – Paulo Coelho
"Always dream and shoot higher than you know you can do. Do not bother just to be better than your contemporaries or predecessors. Try to be better than yourself." – William Faulkner
👉 Products We Recommend:

Quotes on Improving Yourself | Self Improvement Quotations
"Formal education will make you a living; self-education will make you a fortune." – Jim Rohn
"You are essentially who you create yourself to be, and all that occurs in your life is the result of your own making." – Stephen Richards
"He who conquers himself is the mightiest warrior." – Confucius
"Those who seek a better life must first become a better person." – Jim Rohn
"Things do not grow better; they remain as they are. It is we who grow better, by the changes we make in ourselves." – Swami Vivekananda

"There is only one corner of the universe you can be certain of improving, and that's your own self." – Aldous Huxley
"Self-knowledge is the beginning of self-improvement." – Baltasar Gracian
"It is not as much about who you used to, as it is about who you choose to be." – Sanhita Baruah
"Change equals self-improvement. Push yourself to places you haven't been before." – Pat Summitt
More Quote Posts:
"Work on yourself more than you do on your job." – Jim Rohn
"Excellence is not a destination; it is a continuous journey that never ends." – Brian Tracy
"Employ your time in improving yourself by other men's writings so that you shall come easily by what others have laboured hard for." – Socrates
P.S. Get free downloads, checklists, inspirational emails & more when you sign up for our Free Resource Library!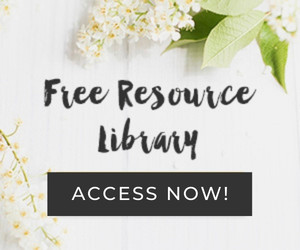 I hope these self improvement quotes motivate you to become a better version of yourself!