Affiliate Disclaimer: This site contains affiliate links, which means we earn money if you purchase through our link. As an Amazon Associate, I earn from qualifying purchases. Read our Disclosure Policy.
The most important time to relax is when you think you're too busy for it. Here are 20+ inspiring relaxation quotes and quotes about relaxation.
Subscribe to our Youtube channel!
20+ Quotes About Relaxation | Relaxation Quotes
"If you want to relax, watch the clouds pass by if you're laying on the grass, or sit in front of the creek; just doing nothing and having those still moments is what really rejuvenates the body." – Miranda Kerr
"Relaxation means releasing all concern and tension and letting the natural order of life flow through one's being." – Donald Curtis
"If you do what you love, it is the best way to relax." – Christian Louboutin
"Take rest; a field that has rested gives a bountiful crop." – Ovid
"When was the last time you spent a quiet moment just doing nothing – just sitting and looking at the sea, or watching the wind blowing the tree limbs, or waves rippling on a pond, a flickering candle or children playing in the park?" – Ralph Marston
"Your mind will answer most questions if you learn to relax and wait for the answer." – William S. Burroughs
"Learn to relax. Your body is precious, as it houses your mind and spirit. Inner peace begins with a relaxed body." – Norman Vincent Peale
"It is requisite for the relaxation of the mind that we make use, from time to time, of playful deeds and jokes." – St. Thomas Aquinas
Products We Recommend:

Inspirational Relaxing Quotes
"Taking time out each day to relax and renew is essential to living well." – Judith Hanson Lasater
"The time to relax is when you don't have time for it." – Jim Goodwin
"The mind should be allowed some relaxation, that it may return to its work all the better for the rest." – Seneca
"The ability to relax and be mindfully present in the moment comes naturally when we are grateful." – Louise Hay
"Every now and then go away, have a little relaxation, for when you come back to your work your judgment will be surer. Go some distance away because then the work appears smaller and more of it can be taken in at a glance and a lack of harmony and proportion is more readily seen." – Leonardo da Vinci
"I relax my body completely, relax my mind completely, and then imagine myself at a level where anything can happen." – Richard Bach
More Quote Posts:
More Quotes for Relaxing
"Take the next 24 hours and just relax with the knowing that everything is okay. Let go of the stress and worry for one day and see what happens." – Mike Basevic
"Tension is who you think you should be. Relaxation is who you are." – Chinese Proverb
"It's a good idea always to do something relaxing prior to making an important decision in your life." – Paulo Coelho
"Sometimes the most productive thing you can do is relax." – Mark Black
"How beautiful it is to do nothing, and then to rest afterward." – Spanish Proverb
"Relax and refuse to let worry and stress rule your life. There is always a solution to every problem. Things will work out for you when you take time to relax, refresh, restore and recharge your soul." – Lailah Gifty Akita
"What is the answer to this fatigue? Relax! Relax! Relax! Learn to relax while you are doing your work!" – Dale Carnegie
P.S. Get free downloads, checklists, inspirational emails & more when you sign up for our Free Resource Library!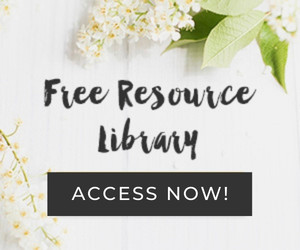 I hope you enjoyed these relaxation quotes and quotes about relaxing!