20+ Quotes About the Past
Affiliate Disclaimer: This site contains affiliate links, which means we earn money if you purchase through our link. As an Amazon Associate I earn from qualifying purchases. Read our Disclosure Policy.
Who we were in the past doesn't have to define our future. At any moment you can decide to change things. Here are 20+ inspiring quotes about the past and past quotes.
Subscribe to our Youtube channel!
20+ Quotes About the Past | Past Quotes
"If you are carrying strong feelings about something that happened in your past, they may hinder your ability to live in the present." – Les Brown
"When we recall the past, we usually find that it is the simplest things – not the great occasions – that in retrospect give off the greatest glow of happiness." – Bob Hope
"To design the future effectively, you must first let go of your past." – Charles J. Givens
"Let us not look back in anger, nor forward in fear, but around in awareness." – James Thurber
"My past has not defined me, destroyed me, deterred me, or defeated me; it has only strengthened me." – Steve Maraboli
"I have realized that the past and future are real illusions, that they exist in the present, which is what there is and all there is." – Alan Watts
"Those who cannot remember the past are condemned to repeat it." – George Santayana
Products We Recommend:

Inspirational Past Quotes
"The past does not equal the future." – Anthony Robbins
"Consider the past and you shall know the future." – Chinese Proverbs
"If you wait for tomorrow, tomorrow comes. If you don't wait for tomorrow, tomorrow comes." – Senegalese Proverb
"The past speaks to us in a thousand voices, warning and comforting, animating and stirring to action." – Felix Adler
"The past is our definition. We may strive, with good reason, to escape it, or to escape what is bad in it, but we will escape it only by adding something better to it." – Wendell Berry
"The past is never there when you try to go back. It exists, but only in memory. To pretend otherwise is to invite a mess." – Chris Cobbs
"The past is a guidepost, not a hitching post." – L. Thomas Holdcroft
More Quote Posts:
More Quotes on the Past
"The past was always there, lived inside of you, and it helped to make you who you were. But it had to be placed in perspective. The past could not dominate the future." – Barbara Taylor Bradford
"Sooner or later we've all got to let go of our past." – Dan Brown
"The past is never where you think you left it." – Katherine Anne Porter
"Some of the best lessons we ever learn are learned from past mistakes. The error of the past is the wisdom and success of the future." – Dale Turner
"The present changes the past. Looking back you do not find what you left behind." – Kiran Desai
"The past can't hurt you anymore, not unless you let it." – Alan Moore
"Yesterday is gone. Tomorrow has not yet come. We have only today. Let us begin." – Mother Theresa
P.S. Get free downloads, checklists, inspirational emails & more when you sign up for our Free Resource Library!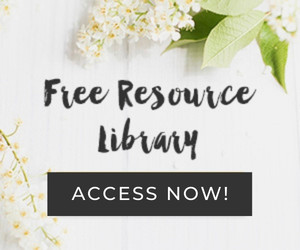 I hope you enjoyed these quotes about the past and past sayings!