Affiliate Disclaimer: This site contains affiliate links, which means we earn money if you purchase through our link. As an Amazon Associate I earn from qualifying purchases. Read our Disclosure Policy.
Sometimes storms come into our lives not just to shake things up, but to cleanse us. Here are 40+ inspiring storm quotes and quotes about storms.
Subscribe to our Youtube channel!
40+ Quotes About Storms | Storm Quotes
"In the storm's of life, you can survive by grace, faith and hope." – Lailah Gifty Akita
"No storm can last forever. It will never rain 365 days consecutively. Keep in mind that trouble comes to pass, not to stay. Don't worry! No storm, not even the one in your life, can last forever." – Iyanla Vanzant
"It is only during a storm that a tree knows how strong it is." – Matshona Dhliwayo
"Clouds, leaves, soil, and wind all offer themselves as signals of changes in the weather. However, not all the storms of life can be predicted." – David Petersen
"Then the storm broke, and the dragons danced." – George R.R. Martin
"The storm is what they threw at me, the hurricane is what I became." – Matshona Dhliwayo
"Thunderstorms are as much our friends as the sunshine." – Criss Jami
"Don't wait for the storms of your life to pass. Learn to dance in the rain." – Steve Rizzo
"The storm came. Lives were washed away. Ancient pains resurfaced. Now it is time for a sea of change." – Tavis Smiley
"It stood calm against the suburban storm raging around it. The thunder screamed across the sky; it slapped the clouds into a heated turmoil that flew towards the south." – J.D. Stroube
"You can dance in the storm. Don't wait for the rain to be over before because it might take too long. You can can do it now. Wherever you are, right now, you can start, right now; this very moment." – Israelmore Ayivor
"When you come out of the storm, you won't be the same person who walked in. That's what this storm's all about." – Haruki Murakami
"Ride the storm. Cheer wildly. Gather strength from life's storms." – Jonathan Lockwood Huie
"It takes a real storm in the average person's life to make him realize how much worrying he has done over the squalls." – Bruce Barton
"There is always a storm. There is always rain. Some experience it. Some live through it. And others are made from it." – Shannon L. Alder
Products We Recommend:
More Quotes for Stormy Days
"No way out but through the storm now." – Lisa Wingate
"After every storm the sun will smile; for every problem there is a solution, and the soul's indefeasible duty is to be of good cheer." – William R. Alger
"A great storm is like a sunny day to a person of great faith. A gentle wind is like a great storm to a person of great fear." – Matshona Dhliwayo
"Sometimes fate is like a small sandstorm that keeps changing directions. You change direction but the sandstorm chases you. […] Because this storm isn't something that has nothing to do with you, This storm is you. Something inside you. So all you can do is give in to it, step right inside the storm, closing your eyes and plugging up your ears so the sand doesn't get in, and walk through it, step by step. There's no sun there, no moon, no direction, no sense of time. Just fine white sand swirling up the sky like pulverized bones." – Haruki Murakami
"A positive attitude, can turn a storm into a sprinkle." – Robert M. Hensel
"You can be in the storm, but don't let the storm get in you." – Joel Osteen
"The darkness of the storm determines the brightness of the rainbow." – Matshona Dhliwayo
"I know well that the greater and more beautiful the work is, the more terrible will be the storms that rage against it." – Mary Faustina Kowalska
"If you want to see the sunshine, you have to weather the storm." – Frank Lane

Inspirational Rainstorm Quotes
"When you are in the middle of a storm cloud it's hard to think outside of it, but the only way out of the storm is to ride through it and things will be a lot clearer on the other side" – Jodi Ann Bickley
"Storms draw something out of us that calm seas don't." – Bill Hybels
"If you spend your whole life waiting for the storm, you'll never enjoy the sunshine." – Morris West
"The heart of man is very much like the sea, it has its storms, it has its tides and in its depths it has its pearls too." – Vincent Van Gogh
"You can find peace amidst the storms that threaten you." – Joseph B. Wirthlin
"You are not controlling the storm, and you are not lost in it. You are the storm." – Sam Harris
"Be patient. Like storms, the challenges will pass. Know too, that like the sun, your true soul self is constantly radiating." – John Morton
"Dignity of human nature requires that we must face the storms of life." – Mahatma Gandhi
More Quote Posts:
More Quotes for Rain Storms
"Storms don't come to teach us painful lessons, rather they were meant to wash us clean." – Shannon L. Alder
"When the storm rips you to pieces, you get to decide how to put yourself back together again." – Bryant H. McGill
"There is peace even in the storm." – Vincent van Gogh
"Storms make trees take deeper roots." – Dolly Parton
"When the storm has passed, put your energy into rebuilding your life, don't waste time looking back." – Leon Brown
"Never lose hope. Storms make people stronger and never last forever." – Roy T. Bennett
"Sometimes the greatest storms bring out the greatest beauty… Life can be a storm, but your hope is a rainbow and your friends and family are the gold." – Steve Maraboli
"It is only in sorrow bad weather masters us; in joy we face the storm and defy it." – Amelia Barr
"Sometimes when you're in the storm, it's harder and maybe when it's over, then you can look back on it." – Brad Gilbert
"Every storm runs out of rain, just like every dark night turns into day." – Gary Allan
P.S. Get free downloads, checklists, inspirational emails & more when you sign up for our Free Resource Library!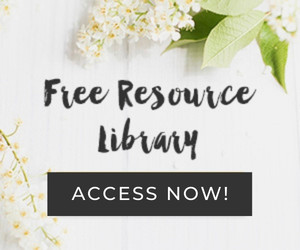 I hope you enjoyed these rain storm quotes and quotes about storms!