45+ Quotes About Silence and Quiet
Affiliate Disclaimer: This site contains affiliate links, which means we earn money if you purchase through our link. As an Amazon Associate I earn from qualifying purchases. Read our Disclosure Policy.
Sometimes silence can speak louder than any words. Here are 45+ inspiring silence quotes and quotes about silence and quiet.
Sometimes I find myself wanting to slow down time, take it easy, go for long walks, and simplify my life.  Searching for quiet places, those little pockets of stillness in every day life.
Quiet places are a sacred space in a noisy world. In a world constantly demanding your attention, getting notifications left and right and pinging you every other minute, we need quiet places.
Subscribe to our Youtube channel!
Without them, we start to get anxious. We worry about the future. We dwell on the past. We ruminate until the guilt eats away at us.
But we always have a choice.
To stop in the middle of the chaos, to not give in to the endless external demands on our time and energy.
To find a quiet place, or space, in our day where we can finally exhale the weight of the world and inhale a renewed sense of life.
Meditation does this.  Mindfulness does this.
Sometimes people are our quiet place.  And beyond that, quiet moments. A pause after a tense or stressful event, a refuge from the storm.
Those little pauses when you can hear your intuition and you just know everything is going to be ok, even if it doesn't look like it right now.
We need more quiet places in our life. When the deadlines are coming up and meetings are demanding your time and you have one more assignment than the time you were allotted, sometimes you just need to press pause and take a moment to breathe.
45+ Quotes About Silence and the Quiet | Silence Quotes
"What we can't speak, we say in silence." – Hillary Jordan
"The monotony and solitude of a quiet life stimulates the creative mind." – Albert Einstein
"Saying nothing sometimes says the most." – Emily Dickinson
"All I insist on, and nothing else, is that you should show the whole world that you are not afraid. Be silent, if you choose; but when it is necessary, speak – and speak in such a way that people will remember it." – Wolfgang Amadeus Mozart
"Everything has its wonders, even darkness and silence, and I learn whatever state I am in, therein to be content." – Helen Keller
"We need silence to be able to reach our Self. Both internal and external silence is very important to feel the presence of that supreme Love." – Amit Ray
"Listen to silence. It has so much to say." – Rumi
"Your mind has a flood of questions. There is but one teacher who can answer them. Who is that teacher? Your silence-loving heart." – Sri Chinmoy
"Sometimes you need to sit lonely on the floor in a quiet room in order to hear your own voice and not let it drown in the noise of others." – Charlotte Eriksson
"The more you understand silence, that's where the balance comes." – Rick Rubin
"In the silence behind what can be heard lies the answers we have been searching for for so long." – Andreas Fransson
I've begun to realize that you can listen to silence and learn from it. It has a quality and a dimension all its own. Chaim Potok
"I, schooled in misery, know many purifying rites, and I know where speech is proper and where silence." – Aeschylus
"The silence often of pure innocence persuades when speaking fails." – William Shakespeare
"Silence is a source of great strength." – Lao Tzu
"Time and silence are the most luxurious things today." – Tom Ford
"The most basic and powerful way to connect to another person is to listen. Just listen. Perhaps the most important thing we ever give each other is our attention… A loving silence often has far more power to heal and to connect than the most well-intentioned words." – Rachel Naomi Remen
"The closer you are to the truth, the more silent you become inside." – Naval Ravikant
"All men's miseries derive from not being able to sit in a quiet room alone." – Blaise Pascal
"Learn to be silent. Let your quiet mind listen and absorb." – Pythagoras
👉 Products We Recommend:

Quotes About Silence and Being Quiet
"When you have nothing to say, say nothing." – Charles Caleb Colton
"I think the first virtue is to restrain the tongue; he approaches nearest to gods who knows how to be silent, even though he is in the right." – Cato The Elder
"Inner silence is the mother of all talents." – Sri Sri Ravi Shankar
"I think 99 times and find nothing. I stop thinking, swim in silence, and the truth comes to me." – Albert Einstein
"Silence is sometimes the best answer." – Dalai Lama
"You are most powerful when you are most silent. People never expect silence. They expect words, motion, defense, offense, back and forth. They expect to leap into the fray. They are ready, fists up, words hanging leaping from their mouths." – Alison McGhee
"The quieter you become the more you are able to hear." – Rumi
"The things that we understand, create silence. The things that we do not, create emotion." – Kapil Gupta
"If I could I would always work in silence and obscurity, and let my efforts be known by their results." – Emily Bronte
"To listen to the silence, wherever you are, is an easy and direct way of becoming present." – Eckhart Tolle
"Not words nor laughter but rather someone who will fall in love with your silence." – Sanober Khan
"Speech is great, but silence is greater." – Thomas Carlyle
"Never forget that when we are silent, we are one. And when we speak we are two." – Indira Gandhi
"Never assume that loud is strong and quiet is weak." – Unknown
More Quote Posts:
More Inspirational Sayings About Silence
"Even if your silence could mean being weak to some, you know it means being strong." – Maxime Lagacé
"It is better in prayer to have a heart without words than words without a heart." – Mahatma Gandhi
"Silence is the sleep that nourishes wisdom." – Francis Bacon
"Within us is the soul of the whole, the wise silence, the universal beauty, the eternal One." – Ralph Waldo Emerson
"Silence is true wisdom's best reply." – Euripides
"Silence may be golden, but can you think of a better way to entertain someone than to listen to him?" – Brigham Young
"If there were a little more silence, if we all kept quiet…maybe we could understand something." – Federico Fellini
"There comes a moment when the silence between two people can have the purity of a diamond." – Philippe Djian
"There was a brief silence. I think I heard snow falling." – Erich Segal
"Silence is of different kinds, and breathes different meanings." – Charlotte Brontë
"We will remember not the words of our enemies, but the silence of our friends." – Martin Luther King Jr
P.S. Get free downloads, checklists, inspirational emails & more when you sign up for our Free Resource Library!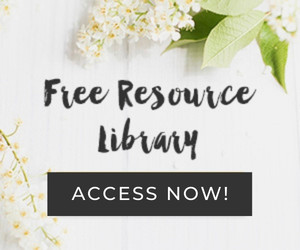 I hope you enjoyed these silence quotes and quotes about silence!