25+ Quotes About Brothers
Affiliate Disclaimer: This site contains affiliate links, which means we earn money if you purchase through our link. As an Amazon Associate, I earn from qualifying purchases. Read our Disclosure Policy.
Brothers can be a best friend for life, whether you're family by blood or by choice. Here are 25+ inspiring brother quotes and quotes about brothers.
Subscribe to our Youtube channel!
25+ Quotes About Brothers | Brother Quotes
"Brother and sister, together as friends, ready to face whatever life sends. Joy and laughter or tears and strife, holding hands tightly as we dance through life." – Suzie Huitt
"Grant us brotherhood, not only for this day but for all our years – a brotherhood not of words but of acts and deeds." – Stephen Vincent Benet
"The bond that binds us is beyond choice. We are brothers. We are brothers in what we share." – Ursula K. Le Guin
"Brothers and sisters are as close as hands and feet." – Proverb
"If we desire a society in which men are brothers, then we must act towards one another with brotherhood. If we can build such a society, then we would have achieved the ultimate goal of human freedom." – Bayard Rustin
"Because brothers don't let each other wander in the dark alone." – Jolene Perry
"Good brotherhood is the best wealth." – Russian Proverb
"Sometimes being a brother is even better than being a superhero." – Marc Brown
Products We Recommend:

Inspirational Brother Quotes
"Brothers aren't simply close; brothers are knit together." – Robert Rivers
"The thing with brothers is, you're supposed to take turns being the keeper. Sometimes you get to sit down and be the brother who is kept." – Orson Scott Card
"The happiest days of my youth were when my brother and I would run through the woods and feel quite safe." – Rachel Weisz
"We came into the world like brother and brother; And now let's go hand in hand, not one before another." – William Shakespeare
"A friend loves at all times, and a brother is born for a difficult time." – Proverbs 17:17
"I had a brother who was my saviour, made my childhood bearable." – Maurice Sendak
"The beauty of genuine brotherhood and peace is more precious than diamonds or silver or gold." – Martin Luther King Jr.
"If the whole of mankind is to be united into one brotherhood, all obstacles must be removed so that men, all over the surface of the globe, should be as children playing in a garden." – Maria Montessori
"There is no love like the love for a brother. There is no love like the love from a brother." – Astrid Alauda
More Quote Posts:
More Sayings About Brothers
"Respect among brothers is the purest form of love." – Maxime Lagacé
"All are brothers and sisters. All are one, be alike to everyone. That is unity." – Sathya Sai Baba
"The mystical bond of brotherhood makes all men brothers." – Thomas Carlyle
"Brothers don't necessarily have to say anything to each other – they can sit in a room and be together and just be completely comfortable with each other." – Leonardo DiCaprio
"We have flown the air like birds and swum the sea like fishes, but have yet to learn the simple act of walking the earth like brothers." – Martin Luther King
"All men are brothers." – Lailah Gifty Akita
"One can be a brother only in something. Where there is no tie that binds men, men are not united but merely lined up." – Antoine de Saint-Exupery
"God blesses him who helps his brother." – Abu Bakr
"Once a brother, always a brother, no matter the distance, no matter the difference and no matter the issue." – Byron Pulsifer
"When brothers agree, no fortress is so strong as their common life." – Antisthenes
"The universal brotherhood of man is our most precious possession." – Mark Twain
P.S. Get free downloads, checklists, inspirational emails & more when you sign up for our Free Resource Library!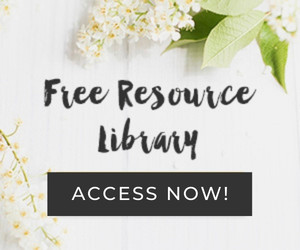 I hope you enjoyed these brother quotes and quotes about brothers!