20+ Quotes About Reinventing Yourself
Affiliate Disclaimer: This site contains affiliate links, which means we earn money if you purchase through our link. As an Amazon Associate, I earn from qualifying purchases. Read our Disclosure Policy.
At different times in your life, you may be faced with the opportunity to reinvent yourself. Whether it's a career change, new hobbies, or a change in your appearance, there are many ways to change the way you move through the world. Here are 20+ quotes about reinventing yourself.
20+ Quotes About Reinventing Yourself
Subscribe to our Youtube channel!
"Invent yourself and then reinvent yourself." – Charles Bukowski
"You are allowed to outgrow people. This includes past versions of yourself." – Mandy Hale
"Your power to choose your direction of your life allows you to reinvent yourself, to change your future, and to powerfully influence the rest of creation." – Stephen Covey
"Success is about evolution. Change is healthy. I like to reinvent myself." – Faith Hill
"Commit to reinvent yourself, to know that real growth happens in a place of discomfort." – Les Brown
"Be prepared to reinvent yourself. Be prepared to go out on a limb occasionally, and be prepared to do the things that you feel strongly about." – Hillman Curtis
"If you are not where you want to be, do not quit, instead reinvent yourself and change your habits." – Eric Thomas
Products We Recommend:

Inspirational Reinventing Yourself Quotes
"I thought, I need to reinvent myself. I want every day of life to be wonderful, fascinating, interesting, creative. And what am I gonna do to make that happen?" – Karen Allen
"Don't ever feel like your best days are behind you. Reinvention is the purest form of hope. Make today your best yet." – Phil Wohl
"Every morning we get a chance to be different. A chance to change. A chance to be better. Your past is your past. Leave it there. Get on with the future part, honey." – Nicole Williams
"Nothing in the universe can stop you from letting go and starting over." – Guy Finley
"You're always free to change your mind and choose a different future, or a different past." – Richard Bach
"Reinvent yourself over and over and over and over and over until you find home. There is no timeline for the soul." – Malebo Sephodi
"I feel like I have a job to do, like I constantly have to reinvent myself. The more I up the ante for myself, the better it is in the long run." – Kevin Hart
More Inspirational Quote Posts:
More Quotes on Reinventing Yourself
"Every day, you reinvent yourself. You're always in motion. But you decide every day: forward or backward." – James Altucher
"There's nothing more addictive or incredible in life than reinventing yourself and allow yourself to be different every day." – Thalia
"When things are bad, it's the best time to reinvent yourself." – George Lopez
"I'm constantly trying to look at things from a different view and to put myself into some new perspectives to evolve myself, grow myself, and reinvent myself." – Kali Uchis
"When I let go of what I am, I become what I might be." – Lao Tzu
"Never be afraid to fall apart, because it is an opportunity to rebuild yourself the way you wish you had been all along." – Rae Smith
"I am still making order out of chaos by reinvention." – John le Carre
P.S. Get free downloads, checklists, inspirational emails & more when you sign up for our Free Resource Library!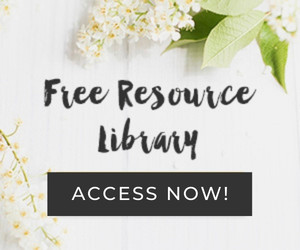 I hope you enjoyed these quotes about reinventing yourself!