15+ Quotes About Opportunity
Affiliate Disclaimer: This site contains affiliate links, which means we earn money if you purchase through our link. As an Amazon Associate I earn from qualifying purchases. Read our Disclosure Policy.
If opportunity doesn't knock, you have to build a door. Here are 15+ inspiring opportunity quotes and quotes about opportunity.
Subscribe to our Youtube channel!
15+ Quotes About Opportunity | Opportunity Quotes
"A pessimist sees the difficulty in every opportunity; an optimist sees the opportunity in every difficulty." – Winston S. Churchill
"If opportunity doesn't knock, build a door." – Milton Berle
"No great man ever complains of want of opportunity." – Ralph Waldo Emerson
"Sometimes opportunities float right past your nose. Work hard, apply yourself, and be ready. When an opportunity comes you can grab it." – Julie Andrews Edwards
"Opportunity is missed by most people because it is dressed in overalls and looks like work." – Thomas Edison
"Opportunity never knocks. It hangs thick in the air all around you. You breathe it unthinking, and dissipate it with your sighs." – Roy H. Williams
👉 Products We Recommend:

Inspirational Opportunity Quotes
"Opportunity is often difficult to recognize; we usually expect it to beckon us with beepers and billboards." – William Arthur Ward
"Spend eighty percent of your time focusing on the opportunities of tomorrow rather than the problems of yesterday." – Brian Tracy
"A closed mouth catches no flies." – Miguel de Cervantes
"Opportunities fly by while we sit regretting the chances we have lost, and the happiness that comes to us we heed not, because of the happiness that is gone." – Jerome K. Jerome
"Small opportunities are often the beginning of great enterprises." – Demosthenes
More Quote Posts:
More Quotes on Opportunity
"There comes a moment in every life when the Universe presents you with an opportunity to rise to your potential. An open door that only requires the heart to walk through, seize it and hang on. The choice is never simple. It's never easy. It's not supposed to be. But those who travel this path have always looked back and realized that the test was always about the heart. …The rest is just practice." – Jaime Buckley
"Opportunities will come and go, but if you do nothing about them, so will you." – Richie Norton
"In the middle of difficulty lies opportunity." – Albert Einstein
"Jumping at several small opportunities may get us there more quickly than waiting for one big one to come along." – Hugh Allen
"A wise man will make more opportunities than he finds." – Francois Bacon
P.S. Get free downloads, checklists, inspirational emails & more when you sign up for our Free Resource Library!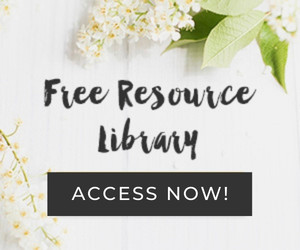 I hope you enjoyed these opportunity quotes and quotes about opportunity!