30+ Quotes About Making a Difference
Affiliate Disclaimer: This site contains affiliate links, which means we earn money if you purchase through our link. As an Amazon Associate, I earn from qualifying purchases. Read our Disclosure Policy.
Although you might only be one person, one person can have more of an impact on the people and world around them than they might realize. Whether you're starting a movement or just doing something nice for your neighbors, here are 30+ inspiring quotes about making a difference in the world.
Subscribe to our Youtube channel!
30+ Quotes About Making a Difference | Make a Difference Quotes
"How wonderful it is that nobody need wait a single moment before starting to improve the world." – Anne Frank
"The true meaning of life is to plant trees, under whose shade you do not expect to sit." – Nelson Henderson
"We can change the world and make it a better place. It is in our hands to make a difference." – Nelson Mandela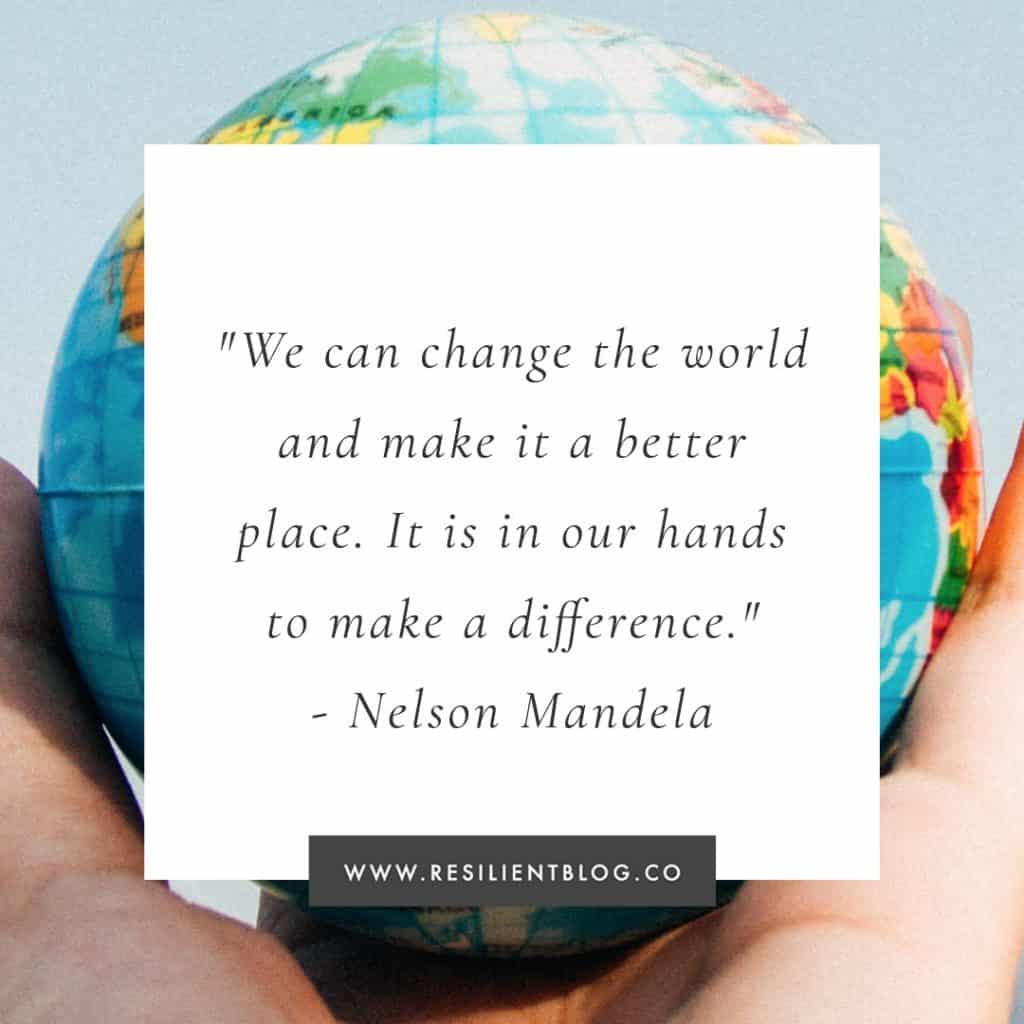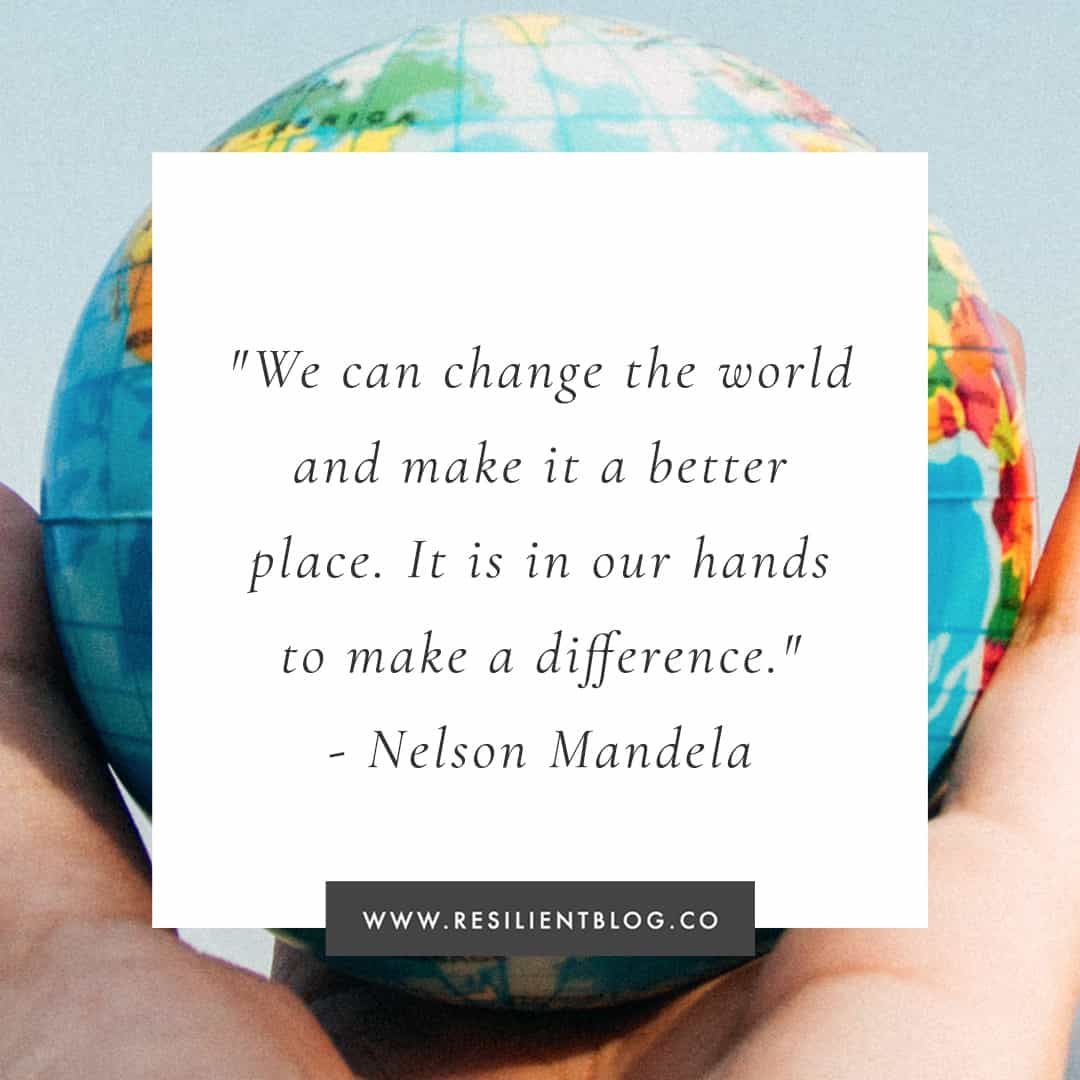 "Love and kindness are never wasted. They always make a difference. They bless the one who receives them, and they bless you, the giver." – Barbara De Angelis
"Having a vested interest in other souls unconditionally creates a ripple effect that produces miracles in the lives of those around us." – Molly Friedenfeld
"It is the greatest of all mistakes to do nothing because you can only do little, do what you can." – Sydney Smith
Products We Recommend:

Quotes on Making a Difference| Make a Difference Quotations
"Never underestimate the valuable and important difference you make in every life you touch for the impact you make today has a powerful rippling effect on every tomorrow." – Leon Brown
"Want to get ahead? Make life easier for those around you." – Dan Rockwell
"Never worry about numbers. Help one person at a time, and always start with the person nearest you." – Mother Teresa
"When you encourage others, you in the process are encouraged because you're making a commitment and difference in that person's life." – Zig Ziglar
"Anybody can make a difference and be voice for the voiceless." – Zach Hunter
"There is no greater joy, nor greater reward than to make a fundamental difference in someone's life." – Mary Rose McGeady

Inspirational Quotes for Making a Difference in the World
"Each one of us can make a difference. Together we make change." – Barbara Mikulski
"We can ALWAYS make a difference to someone, no matter what role we play." – Lindsey Sterling
"One person can make a difference, and everyone should try." – John F. Kennedy
"To make a difference in the world, it only takes one optimistic person, who can gather millions of people to make the change." – Gia Russell
"We can choose to be affected by the world or we can choose to affect the world." – Heidi Wills
"I am only one, but still I am one. I cannot do everything, but still I can do something; and because I cannot do everything, I will not refuse to do something that I can do." – Edward Everett Hale
More Quote Posts:
Making a Difference Sayings
"You may find that making a difference for others makes the biggest difference in you." – Brian Williams
"When I was a boy and I would see scary things in the news, my mother would say to me, "Look for the helpers. You will always find people who are helping." – Fred Rogers
"Each of us can make a positive difference if we commit ourselves to do so." – Dr. Cornel West
"Anyone who thinks that they are too small to make a difference has never tried to fall asleep with a mosquito in the room." – The Dalai Lama
"No act of kindness no matter how small is ever wasted." – Aesop
"Act as if what you do makes a difference, it does." – William James

Quotes for Making a Difference in the World
"In this life we cannot always do great things. But we can do small things with great love." – Mother Teresa
"Every time you forgive, the universe changes; every time you reach out and touch a heart or a life, the world changes." – William Paul Young
"Everyone can do simple things to make a difference, and every little bit really does count." – Stella McCartney
"Understand and be confident that each of us can make a difference by caring and acting in small as well as big ways." – Marian Wright Edelman
"Believe with all your heart that how you live your life makes a difference." – Colin Brown
"Love people who hate you. Pray for people who have wronged you. It won't just change their life… it'll change yours." – Mandy Hale
"I always wondered why somebody didn't do something about that, then I realized I am somebody." – Anonymous
P.S. Get free downloads, checklists, inspirational emails & more when you sign up for our Free Resource Library!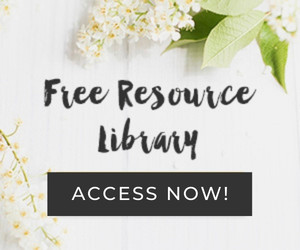 I hope these quotes about making a difference inspire you that one person can make a difference!