45+ Quotes About Luck and Good Luck Quotes
Affiliate Disclaimer: This site contains affiliate links, which means we earn money if you purchase through our link. As an Amazon Associate I earn from qualifying purchases. Read our Disclosure Policy.
Luck is in the eye of the beholder – positive things can either be a random coincidence or a serendipitous happening in your favor. Just in time for St. Patrick's Day, here are 45+ inspiring luck quotes and quotes about luck.
Click here to subscribe to our Youtube channel!
45+ Inspiring Lucky Quotes | Quotes About Luck
"Diligence is the mother of good luck." – Benjamin Franklin
"I've found that what most people call luck is often little more than raw talent combined with the ability to make the most of opportunities." – Timothy Zahn
"My success was due to good luck, hard work, and support and advice from friends and mentors. But most importantly, it dependent on me to keep trying after I have failed." – Mark Warner
"Good luck is when opportunity meets preparation, while bad luck is when lack of preparation meets reality." – Eliyahu Goldratt
"I've always believed in luck. I love the fact that people can change their lives instantly." – Fiona Barton
"Concentration attracts luck factor." – Amit Ray
"You don't get lucky while sitting in the sofa with arms crossed doing nothing. You can be lucky only when you are prepared." – Nesta Jojoe Erskine
"We are all a great deal luckier that we realize, we usually get what we want – or near enough." – Roald Dahl
"You never know what worse luck your bad luck has saved you from." – Cormac McCarthy
"I'm a greater believer in luck, and I find the harder I work the more I have of it." – Thomas Jefferson
"Luck has nothing to do with it, because I have spent many, many hours, countless hours, on the court working for my one moment in time, not knowing when it would come." – Serena Williams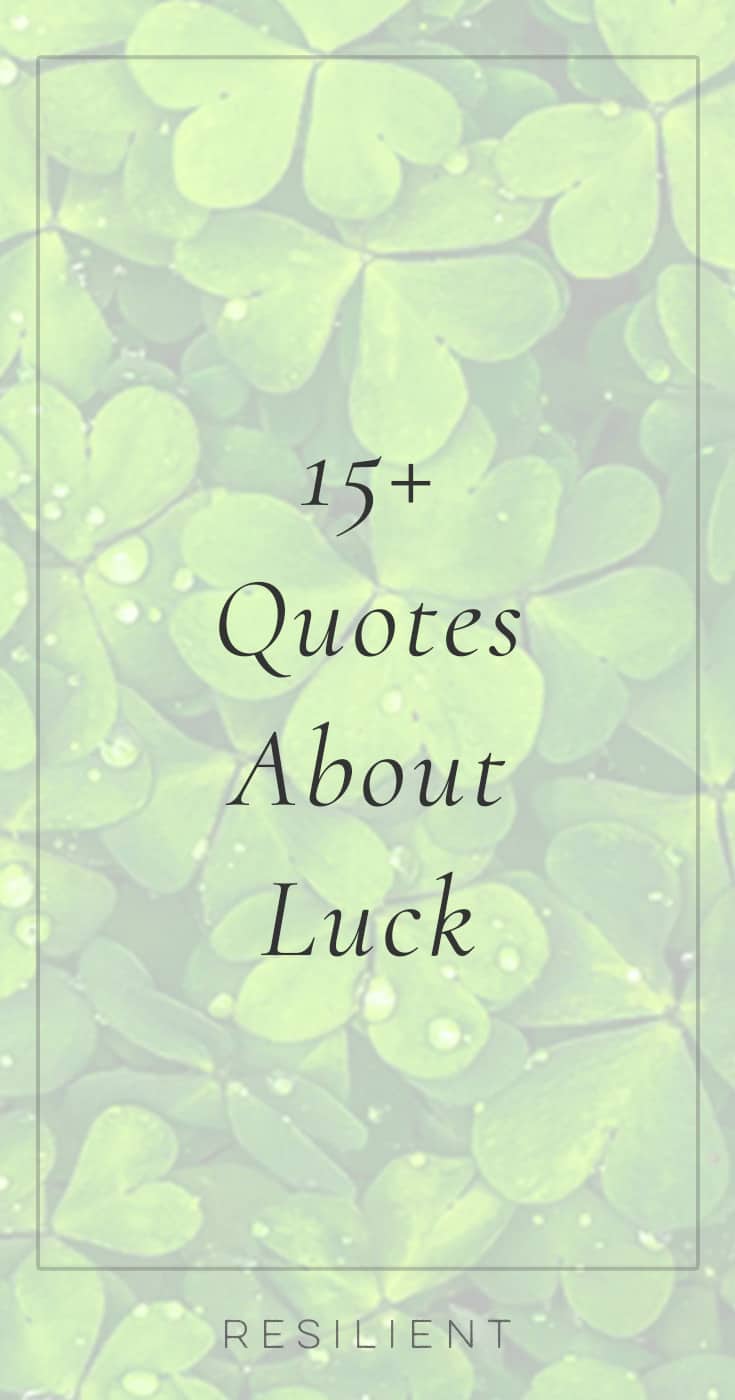 "Remember that sometimes not getting what you want is a wonderful stroke of luck." – Dalai Lama XIV
"Shallow men believe in luck. Strong men believe in cause and effect." – Ralph Waldo Emerson
"The only thing that overcomes hard luck is hard work." – Harry Golden
"I wandered everywhere, through cities and countries wide. And everywhere I went, the world was on my side." – Roman Payne
"The sun doesn't just hang on one family's tree." – Anchee Min
"The universe works in crazy ways. Your good luck will come in waves, and so does your bad, so you have to take the good with the bad and press forward." – Nick Cummins
Products We Recommend:

Quotes About Being Lucky | Lucky Quotes
"The amount of good luck coming your way depends on your willingness to act." – Barbara Sher
"Luck never gives; it only lends." – Swedish Proverb
"Luck was something you either earned or invented through strength of character. You had to come by it honestly; you could not trick or bluff your way into it." – Patrick Dewitt
"I think luck is the sense to recognize an opportunity and the ability to take advantage of it. The man who can smile at his breaks and grab his chances gets on." – Samuel Goldwyn
"Luck, good or bad, is the invisible play of mind upon affairs, the effect of mental aptitudes and habits which are not in sight, but which work and bring forth their due issues." – James Vila Blake
"What we call luck is the inner man externalized. We make things happen to us." – Robertson Davies
"Learn to recognize good luck when it's waving at you, hoping to get your attention." – Sally Koslow
"I've found that luck is quite predictable. If you want more luck, take more chances. Be more active. Show up more often." – Brian Tracy
"The best luck of all is the luck you make for yourself." – Douglas Macarthur
"Luck is not chance. It's Toil. Fortune's expensive smile is earned." – Emily Dickinson
"I think we consider too much the luck of the early bird and not enough the bad luck of the early worm." – Franklin D. Roosevelt
"Nothing happens by chance, my friend… No such thing as luck. A meaning behind every little thing, and such a meaning behind this. Part for you, part for me, may not see it all real clear right now, but we will, before long." – Richard Bach
"Throw a lucky man in the sea, and he will come up with a fish in his mouth." – Arab Proverb
"Chance favors the prepared mind." – Louis Pasteur
"Some luck lies in not getting what you thought you wanted but getting what you have, which once you have got it you may be smart enough to see is what you would have wanted had you known." – Garrison Keillor
"Luck is what we make it, not what is thrust upon us. You've shown initiative and it has nothing to do with luck." – George Bellairs
"Beware what you wish for, unless you have the grace to hope that your luck can be shared." – Christopher Hitchens
"Here's the thing about luck…you don't know if it's good or bad until you have some perspective." – Alice Hoffman
More Quote Posts:
More Inspirational Luck Quotes | Quotes for Good Luck
"Luck affects everything; let your hook always be cast; in the stream where you least expect it, there will be a fish." – Ovid
"Luck is what you have left over after you give 100 percent." – Langston Coleman
"It's hard to detect good luck – it looks so much like something you've earned." – Frank A. Clark
"Depend on the rabbit's foot if you will, but remember it didn't work for the rabbit." – R. E. Shay
"Luck is the residue of design." – John Milton
"Good luck beats early rising." – Irish Proverb
"The only sure thing about luck is that it will change." – Wilson Mizner
"Luck is what happens when preparation meets opportunity." – Seneca
"True luck consists not in holding the best of the cards at the table; luckiest is he who knows just when to rise and go home." – John Hay
"If you are lucky enough to find a way of life you love, you have to find the courage to live it." – Bette Davis
"Luck? I don't know anything about luck. I've never banked on it, and I'm afraid of people who do. Luck to me is something else: hard work — and realizing what is opportunity and what isn't." – Lucille Ball
P.S. Get free downloads, checklists, inspirational emails & more when you sign up for our Free Resource Library!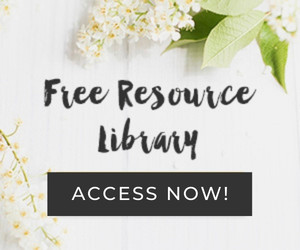 I hope you enjoyed these good luck quotes and quotes about luck!