Affiliate Disclaimer: This site contains affiliate links, which means we earn money if you purchase through our link. As an Amazon Associate, I earn from qualifying purchases. Read our Disclosure Policy.
Honesty is the best policy. Here are 25+ inspiring honesty quotes and quotes about honesty.
Subscribe to our Youtube channel!
25+ Quotes About Honesty | Honesty Quotes
"Make yourself an honest man, and then you may be sure that there is one less scoundrel in the world." – Thomas Carlyle
"Honesty is the best policy. If I lose mine honor, I lose myself." – William Shakespeare
"You are honest enough by nature to be able to see and judge your own self clearly – and that is a great thing. Never lose that honesty – always be honest with yourself." – Enid Blyton
"When you tell a lie, you steal someone's right to the truth." – Khaled Hosseini
"Integrity is telling myself the truth. And honesty is telling the truth to other people." – Spencer Johnson
"Honesty is more than not lying. It is truth telling, truth speaking, truth living, and truth loving." – James E. Faust
"Honesty plus love will get you through most situations." – Naval Ravikant
"Never be afraid to raise your voice for honesty and truth and compassion against injustice and lying and greed. If people all over the world would do this, it would change the earth." – William Faulkner
Products We Recommend:

Inspirational Honesty Quotes
"Honesty and frankness make you vulnerable. Be honest and frank anyway." – Kent M. Keith
"Honesty is always the best policy, even when it's not the trend." – Sean Covey
"Honesty is telling the truth to ourselves and others. Integrity is living that truth." – Kenneth H. Blanchard
"Honesty is often very hard. The truth is often painful. But the freedom it can bring is worth the trying." – Fred Rogers
"Authenticity is a collection of choices that we have to make every day. It's about the choice to show up and be real. The choice to be honest. The choice to let our true selves be seen." – Brené Brown
"We are franker towards others than towards ourselves." – Friedrich Nietzsche
"As long as you're honest and you articulate what you believe to be true, somebody somewhere will become your enemy whether you like it or not." – Criss Jami
"The real things haven't changed. It is still best to be honest and truthful." – Laura Ingalls Wilder
"If you're not honest with yourself, life will never be honest with you." – Leigh Brackett
More Inspirational Quote Posts:
More Quotes on Honesty | Quotes for Honesty
"I think honesty is the most heroic quality one can aspire to." – Daniel Radcliffe
"Honest differences are often a healthy sign of progress." – Mahatma Gandhi
"No legacy is so rich as honesty." – William Shakespeare
"If you are honest with yourself, your life will be so much more pleasant." – Jessica Zafra
"Honesty is a very expensive gift, Don't expect it from cheap people." – Warren Buffett
"Leading your life honestly and truthfully will create trust and friendship." – Dalai Lama
"I hold the maxim no less applicable to public than to private affairs, that honesty is always the best policy." – George Washington
"When you walk a life of honesty, you live a life of truth." – Therese Benedict
P.S. Get free downloads, checklists, inspirational emails & more when you sign up for our Free Resource Library!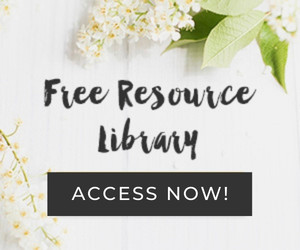 I hope you enjoyed these honesty quotes and quotes about honesty!