Affiliate Disclaimer: This site contains affiliate links, which means we earn money if you purchase through our link. As an Amazon Associate I earn from qualifying purchases. Read our Disclosure Policy.
Pink is a fun and vibrant color ranging from baby pinks to bright magentas. Here are 15+ inspiring pink quotes and quotes about the color pink.
Subscribe to our Youtube channel!
15+ Quotes About the Color Pink | Pink Quotes
"I believe in pink. I believe that laughing is the best calorie burner. I believe in kissing, kissing a lot. I believe in being strong when everything seems to be going wrong. I believe that happy girls are the prettiest girls. I believe that tomorrow is another day and I believe in miracles." – Audrey Hepburn
"On Wednesdays, we wear pink." – Mean Girls
"Pink's turbulence makes for some interesting colors." – Anthony T. Hincks
"Pink is a beautiful color, because it is one of the colors that the sun makes at twilight and in the dawns." – C. Joybell C.
"Pink looks good on everyone." – Jeffree Star
👉 Products We Recommend:

Inspirational Pink Quotes
"There is no energy greater than the power of Love. Once I finally embraced this concept, I realized that the path to Ascension always begins with the heart, and the color Pink." – Eleyne-Mari Sharp
"Whoever said orange was the new pink was seriously disturbed." – Legally Blonde
"Pink will always show one's love." – Anthony T. Hincks
"I would wear pink because I knew my future was anything but rosy. I would accessorize myself to the hilt, and I would wear flirty shoes because my world needed more beauty to counter all the ugliness in it. I would wear pink because I hated gray, I didn't deserve white, and I was sick of black." – Karen Marie Moning
"Anything is possible with sunshine and a little pink." – Lilly Pulitzer
More Quote Posts:
More Quotes for the Color Pink
"Blush pink is a timeless, classy, and soft color that all of us can rock any time of year!" – Jeffree Star
"You can never wrong with a little pink, a lot works too." – Dana Dalgetty
"Pink isn't just a color. It's an attitude too." – Miley Cyrus
"Pink reminds me of my love for dance. My youth. The innocence of being young. Tutus. Strawberry frosting on a vanilla cake (my favorite). And lipstick. I love lipstick. It also reminds me that I should take pride in my feminine traits, in being a woman." – R.B. O'Brien
"If hot red is for anger and rage, pink is the color of a soft burning – hot enough to light up the dark corners of sadness and grief, but cool enough to be tender, innocent, open." – Ibi Zoboi
P.S. Get free downloads, checklists, inspirational emails & more when you sign up for our Free Resource Library!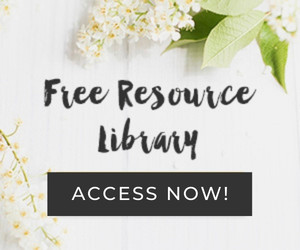 I hope you enjoyed these pink quotes and quotes about the color pink!