15+ Funny Quotes to Make You Laugh
Affiliate Disclaimer: This site contains affiliate links, which means we earn money if you purchase through our link. As an Amazon Associate I earn from qualifying purchases. Read our Disclosure Policy.
Sometimes you just need a good laugh to turn your day around. Here are 15+ funny quotes and funny sayings.
Subscribe to our Youtube channel!
15+ Funny Quotes | Humorous Quotes for a Laugh
"A day without sunshine is like, you know, night." – Steve Martin
"We're all a little weird. And life is a little weird. And when we find someone whose weirdness is compatible with ours, we join up with them and fall into mutually satisfying weirdness – and call it love – true love." – Robert Fulghum
"People often say that motivation doesn't last. Well, neither does bathing – that's why we recommend it daily." – Zig Ziglar
"If there is anything the nonconformist hates worse than a conformist, it's another nonconformist who doesn't conform to the prevailing standard of nonconformity." – Bill Vaughan
"Lead me not into temptation; I can find the way myself." – Rita Mae Brown
"Why do they call it rush hour when nothing moves?" – Robin Williams
👉 Products We Recommend:

Short Funny Quotes | Funny Quotes About Life
"I dream of a better tomorrow, where chickens can cross the road and not be questioned about their motives." – Ralph Waldo Emerson
"As you get older three things happen. The first is your memory goes, and I can't remember the other two." – Norman Wisdom
"Of all the things I've lost I miss my mind the most." – Ozzy Osbourne
"Knowledge is knowing a tomato is a fruit; wisdom is not putting it in a fruit salad." – Miles Kington
"I am so clever that sometimes I don't understand a single word of what I am saying." – Oscar Wilde
More Inspirational Quote Posts:
More Quotes That are Funny | Funny Sayings
"Never put off till tomorrow what you can do the day after tomorrow." – Mark Twain
"If you think you are too small to make a difference, try sleeping with a mosquito." – Dalai Lama
"Before you judge a man, walk a mile in his shoes. After that who cares?… He's a mile away and you've got his shoes!" – Billy Connolly
"It's amazing that the amount of news that happens in the world every day always just exactly fits the newspaper." – Jerry Seinfeld
"Always remember that you are absolutely unique. Just like everyone else." – Margaret Mead
"I am an old man and have known a great many troubles, but most of them never happened." – Mark Twain
P.S. Get free downloads, checklists, inspirational emails & more when you sign up for our Free Resource Library!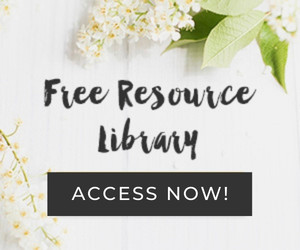 I hope you enjoyed these funny quotes and funny messages!