Affiliate Disclaimer: This site contains affiliate links, which means we earn money if you purchase through our link. As an Amazon Associate I earn from qualifying purchases. Read our Disclosure Policy.
Getting to Friday is like reaching a mini vacation at the end of a week, and you get to have a fun weekend ahead of you. Here are 15+ inspiring Friday quotes and quotes about Friday.
Subscribe to our Youtube channel!
15+ Quotes About Friday | Friday Quotes
"Wishes for a Happy Friday, and a happy day for every day of the week." – Catherine Pulsifer
"That which has been promised comes to those who look forward to Friday. These are the achievements made possible through perseverance and focus." – Byron Pulsifer
"When you start to do the things that you truly love, it wouldn't matter whether it is Monday or Friday; you would be so excited to wake up each morning to work on your passions." – Edmond Mbiakading
"Weekends welcome warriors for social fun that starts on Friday." – David Chiles
"Don't wait all week for Friday so you can enjoy life. Find a job you love so you can enjoy every day of the week." – Catherine Pulsifer
👉 Products We Recommend:

Inspirational Friday Quotes | Quote About Friday
"People wait all week for Friday, all year for summer, all life for happiness." – Raimonda.B
"Oh! It's Friday again. Share the love that was missing during the week. In a worthy moment of peace and bliss." – S. O'Sade
"Friday sees more smiles than any other day of the workweek!" – Kate Summers
"I have never in my life found myself in a situation where I've stopped work and said, 'Thank God it's Friday.' But weekends are special even if your schedule is all over the place. Something tells you the weekend has arrived and you can indulge yourself a bit." – Helen Mirren
"Friday is a day to finish your goals for the week. It is a day to celebrate that which you set out to accomplish at the beginning of the week. Well done." – Byron Pulsifer
More Quote Posts:
More Quotes for Friday
"This Friday, finish your work and be done. Look forward to the weekend and have some fun!" – Kate Summers
"Friday afternoon feels like Heaven." – El Fuego
"It's always difficult to keep Fridays confined within themselves… they tend to spill over…" – Parag Tipnis
"I challenge you to let every day be a Friday. Give yourself permission to be happy every day." – Joel Osteen
"I look forward to Fridays because I know I have spent the week offering encouragement, solace, assistance and good-will to everyone I have met through my journey." – Byron Pulsifer
P.S. Get free downloads, checklists, inspirational emails & more when you sign up for our Free Resource Library!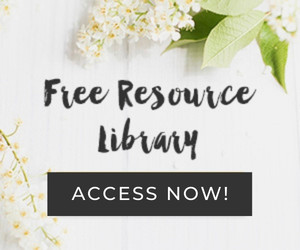 I hope you enjoyed these Friday quotes and quotes about Friday!