Affiliate Disclaimer: This site contains affiliate links, which means we earn money if you purchase through our link. As an Amazon Associate I earn from qualifying purchases. Read our Disclosure Policy.
Discipline means having control over yourself and a set of principles to act and live by. Here are 20+ inspiring discipline quotes and quotes about discipline.
Subscribe to our Youtube channel!
20+ Quotes About Discipline | Discipline Quotes
"Discipline is persuasion of the self. When you're ready, you'll need no persuasion." – Andrew Ruiz
"Love the discipline you know, and let it support you. Entrust everything willingly to the gods, and then make your way through life – no one's master and no one's slave." – Marcus Aurelius
"I could only achieve success in my life through self-discipline, and I applied it until my wish and my will became one." – Nikola Tesla
"Confidence comes from discipline and training." – Robert Kiyosaki
"Discipline comes easy when you give yourself no other options." – Carlos Del Valle
"Discipline divorced from wisdom is not true discipline, but merely the meaningless following of custom, which is only a disguise for stupidity." – Rabindranath Tagore
"One thousand days of lessons for discipline; ten thousand days of lessons for mastery." – Miyamoto Musashi
"Discipline is remembering what you want." – David Campbell
"What is discipline? Discipline means creating an order within you." – Osho
Products We Recommend:

Inspirational Short Discipline Quotes
"If you wish to be out front, then act as if you were behind." – Lao Tzu
"Discipline over desire." – The Stoic Emperor
"Without self-discipline, success is impossible, period." – Lou Holtz
"Discipline is the bridge between goals and accomplishment." – Jim Rohn
"If there isn't discipline, how can there be a true realization of an ideal?" – Miyamoto Musashi
"The only discipline that lasts is self-discipline." – Bum Philips
"Self-command is the main discipline." – Ralph Waldo Emerson
"Discipline must come through liberty." – Maria Montessori
"We must all suffer one of two things: the pain of discipline or the pain of regret." – Jim Rohn
"Discipline is the refining fire by which talent becomes ability." – Roy L. Smith
"Discipline comes from needs, not wants." – Jack Butcher
"One discipline always leads to another discipline." – Jim Rohn
"With self-discipline, most anything is possible." – Theodore Roosevelt
"The whole point is to discipline the mind." – Swami Vivekananda
More Inspirational Quote Posts:
More Quotes on Being Disciplined
"You must be disciplined in thought, word, and deed. Consciously train yourself to do those things that are good for you." – Iyanla Vanzant
"If I want to be great I have to win the victory over myself…self-discipline." – Harry S. Truman
"We do today what they won't, so tomorrow we can accomplish what they can't." – Dwayne Johnson
"Discipline is the soul of an army. It makes small numbers formidable; procures success to the weak, and esteem to all." – George Washington
"Learn to convert the discomfort of discipline into the satisfaction of personal growth." – Tony Robbins
"Discipline is your relationship with the time you have left." – Barbara McNally
"Discipline is being able to force yourself to do something is spite of how you feel, over and over until it becomes a habit." – Kim Brenneman
"There is nothing so disobedient as an undisciplined mind, and there is nothing so obedient as a disciplined mind." – Buddha
P.S. Get free downloads, checklists, inspirational emails & more when you sign up for our Free Resource Library!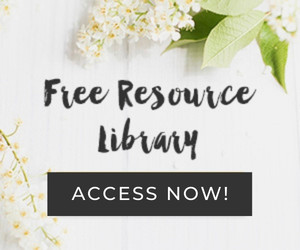 I hope you enjoyed these discipline quotes and quotes about discipline!