50+ Cliche Quotes That Are Actually Really Great
Affiliate Disclaimer: This site contains affiliate links, which means we earn money if you purchase through our link. As an Amazon Associate I earn from qualifying purchases. Read our Disclosure Policy.
Although you may have heard some of these overused quotes dozens of times in your life and seen them printed in yearbooks and graduation cards everywhere, there is actually a lot of wisdom in popular cliches. Here are 50+ cliche quotes that are actually really great.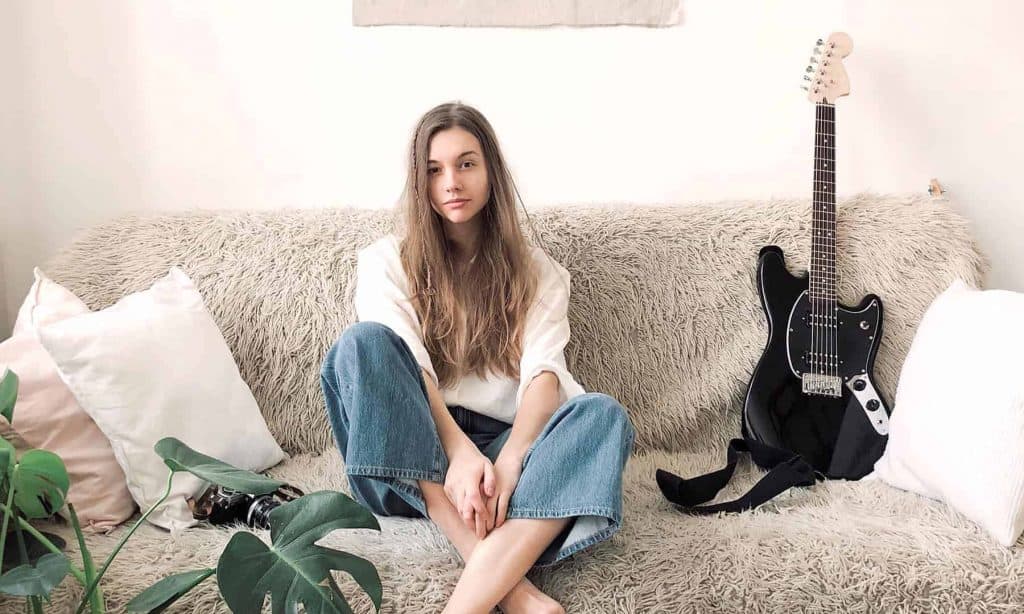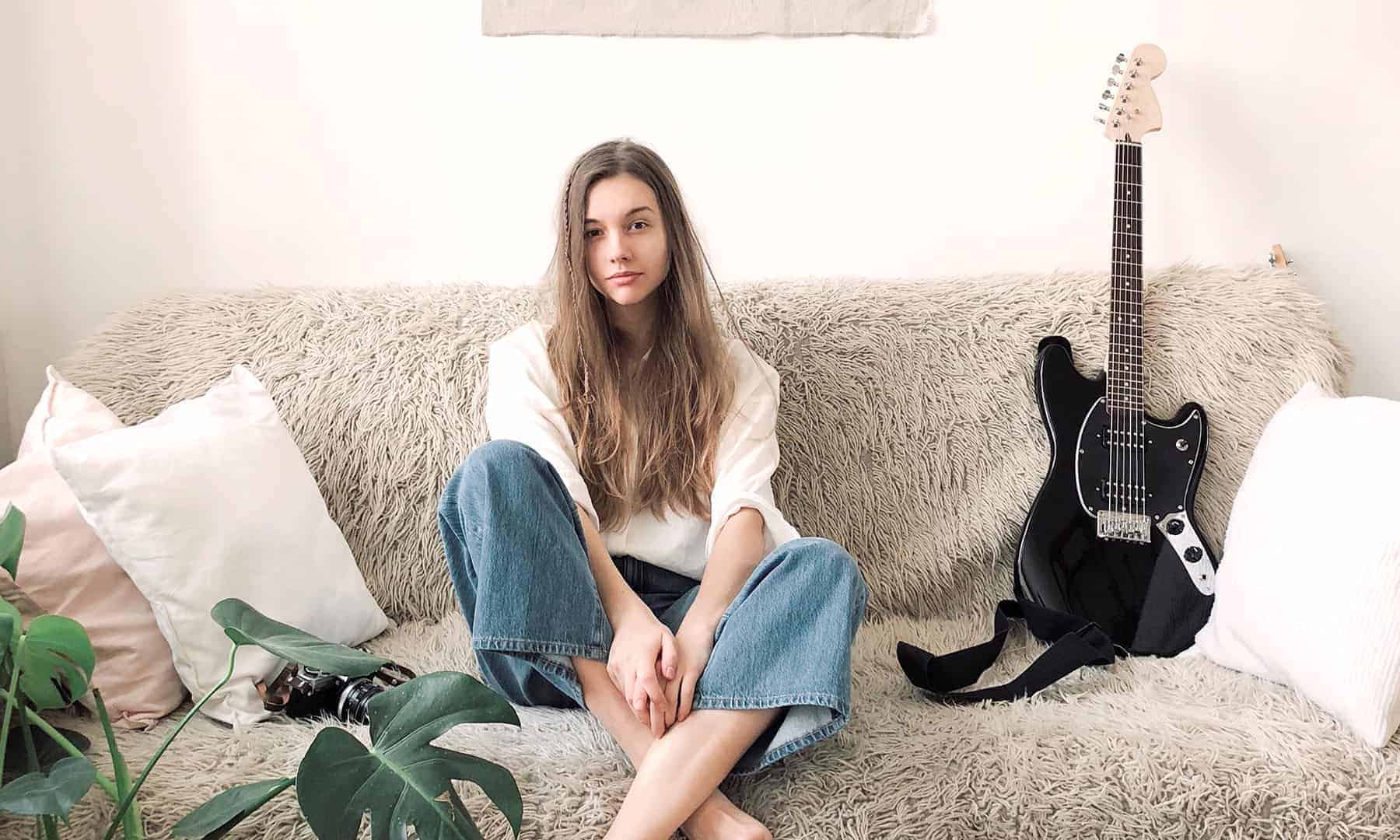 Subscribe to our Youtube channel!
50+ Cliche Quotes That Are Actually Really Great | Cliche Sayings
1. "Don't cry because it's over, smile because it happened." – Dr. Seuss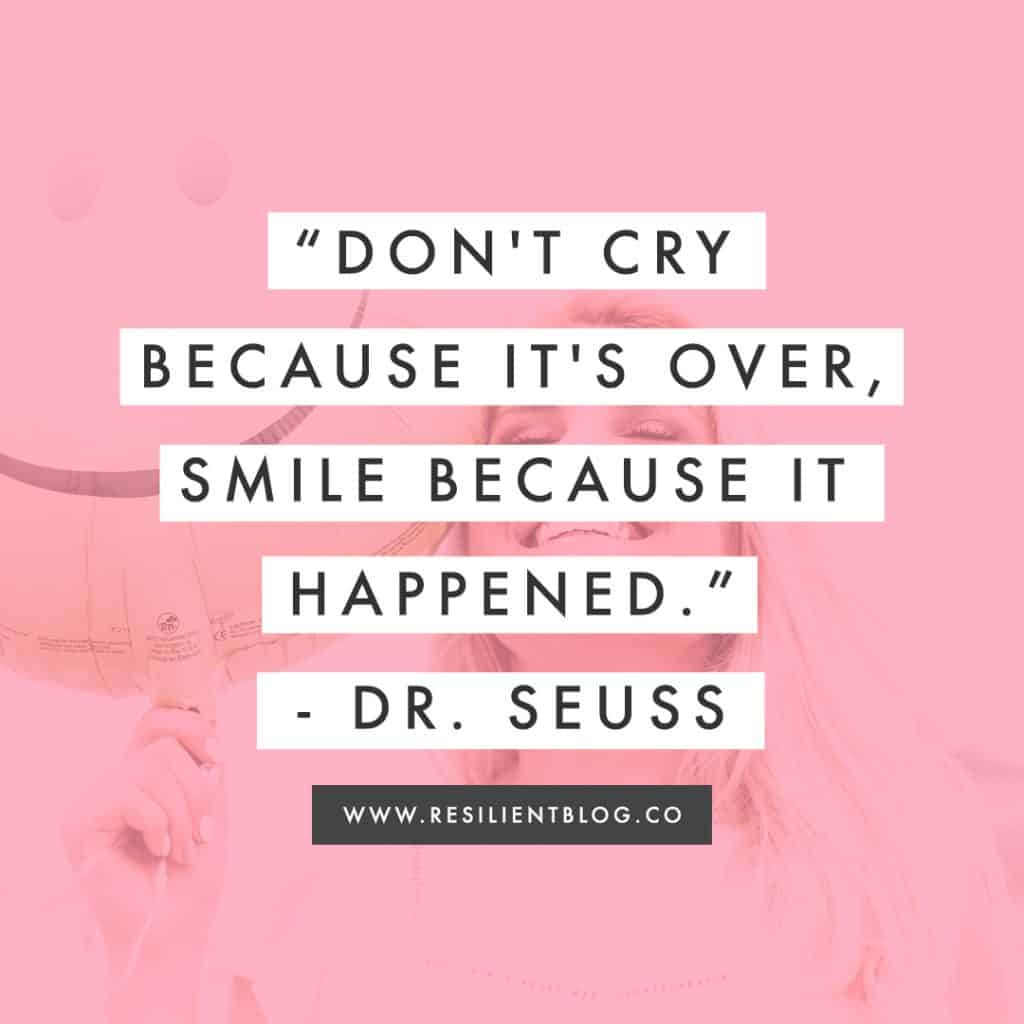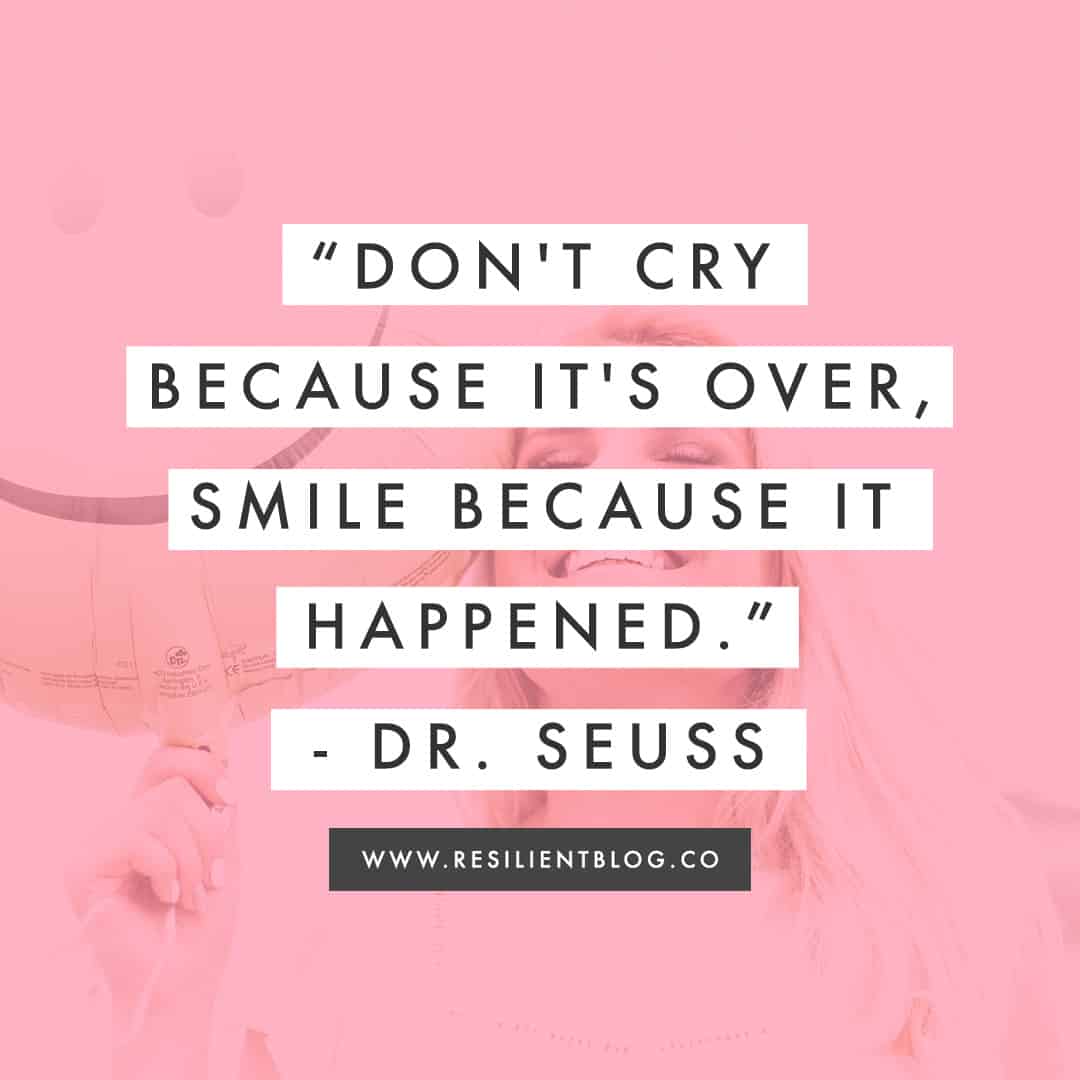 2. "Be yourself; everyone else is already taken." ― Oscar Wilde
3. "Be who you are and say what you feel, because those who mind don't matter, and those who matter don't mind." ― Bernard M. Baruch
4. "You've gotta dance like there's nobody watching, Love like you'll never be hurt, Sing like there's nobody listening, And live like it's heaven on earth." ― William W. Purkey
5. "Be the change that you wish to see in the world." ― Mahatma Gandhi
6. "In three words I can sum up everything I've learned about life: it goes on." ― Robert Frost
👉 Products We Recommend:
7. "There are only two ways to live your life. One is as though nothing is a miracle. The other is as though everything is a miracle." ― Albert Einstein
8. "Yesterday is history, tomorrow is a mystery, today is a gift of God, which is why we call it the present." ― Bil Keane
9. "I have not failed. I've just found 10,000 ways that won't work." ― Thomas A. Edison
10. "That which does not kill us makes us stronger." ― Friedrich Nietzsche
11. "It is never too late to be what you might have been." ― George Eliot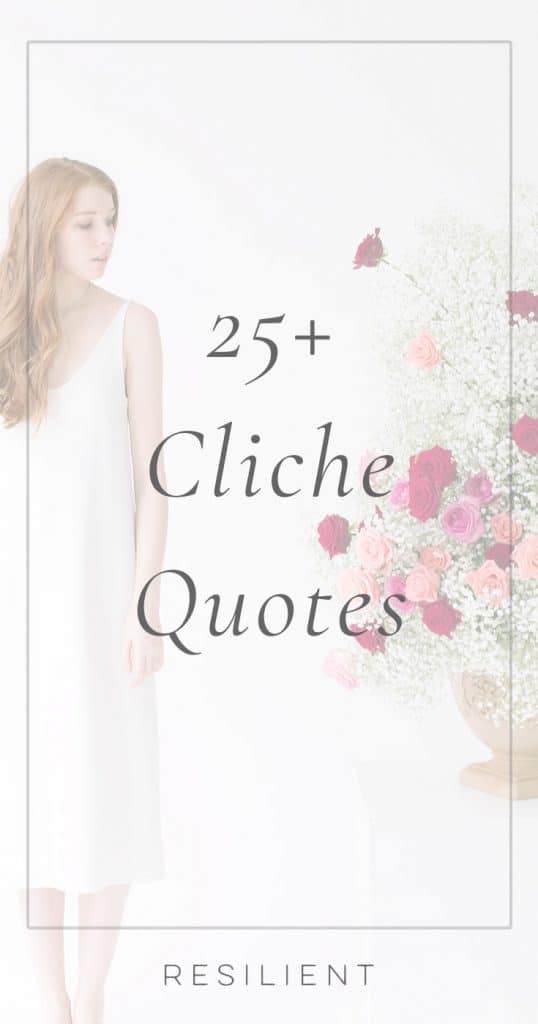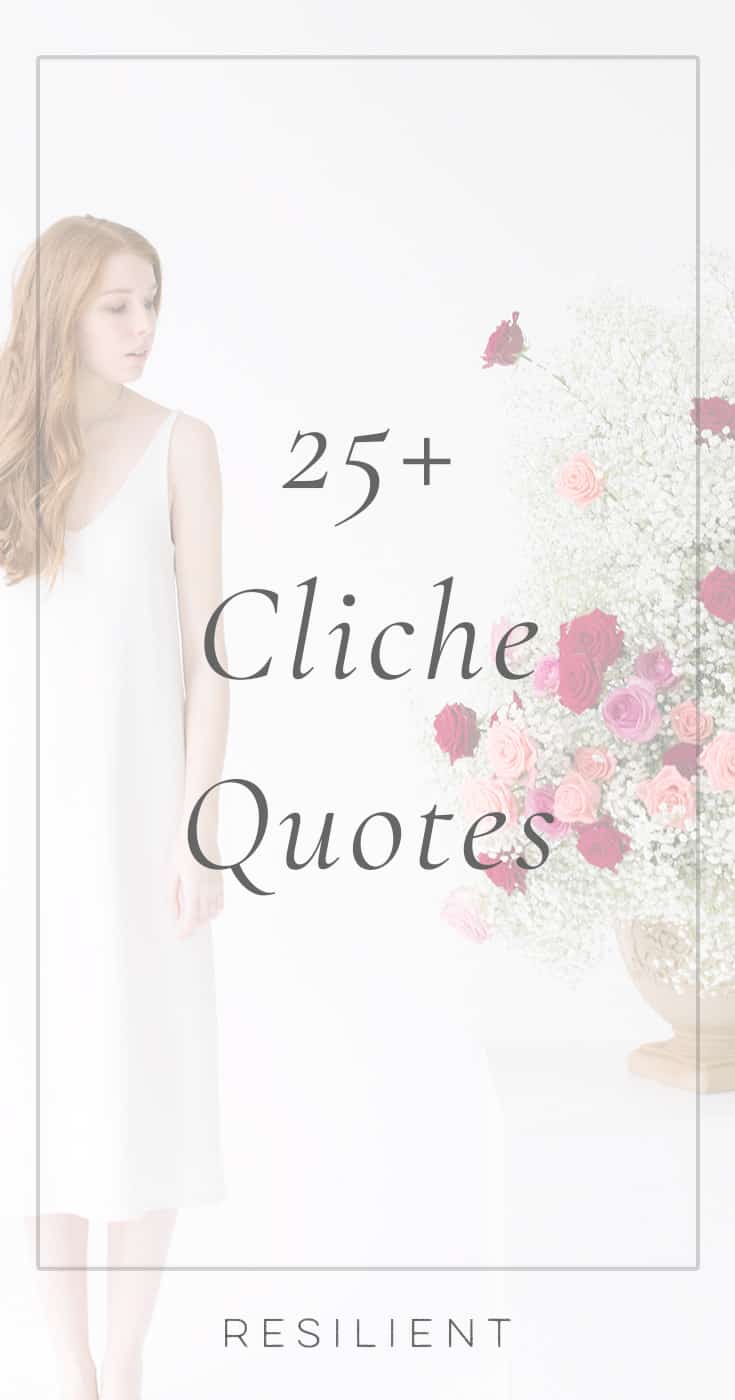 More Cliche Sayings About Life
12. "Today you are You, that is truer than true. There is no one alive who is Youer than You." ― Dr. Seuss
13. "Life isn't about finding yourself. Life is about creating yourself." ― George Bernard Shaw
14. "Folks are usually about as happy as they make their minds up to be." ― Abraham Lincoln
15. "Do what you can, with what you have, where you are." – Theodore Roosevelt
16. "Live as if you were to die tomorrow. Learn as if you were to live forever" – Mahatma Gandhi
17. "Nothing is impossible, the word itself says 'I'm possible'!" – Audrey Hepburn
18. "The future belongs to those who believe in the beauty of their dreams." – Eleanor Roosevelt
19. "When I was 5 years old, my mother always told me that happiness was the key to life. When I went to school, they asked me what I wanted to be when I grew up. I wrote down 'happy'. They told me I didn't understand the assignment, and I told them they didn't understand life." – John Lennon
20. "Imperfection is beauty, madness is genius and it's better to be absolutely ridiculous than absolutely boring." – Marilyn Monroe
21. "Well-behaved women seldom make history." – Laurel Thatcher Ulrich
22. "Do what you feel in your heart to be right – for you'll be criticized anyway." – Eleanor Roosevelt
More Quote Posts:
23. "What lies behind us and what lies before us are tiny matters compared to what lies within us." – Ralph Waldo Emerson
24. "For attractive lips, speak words of kindness. For lovely eyes, seek out the good in people. For a slim figure, share your food with the hungry. For beautiful hair, let a child run his fingers through it once a day. For poise, walk with the knowledge you'll never walk alone." – Sam Levenson
25. "When you come out of the storm, you won't be the same person who walked in. That's what this storm's all about." – Haruki Murakami
26. "Truth is, everybody is going to hurt you; you just gotta find the ones worth suffering for." – Bob Marley
27. "You know you're in love when you can't fall asleep because reality is finally better than your dreams." – Dr. Seuss
28. "Strive not to be a success, but rather to be of value." – Albert Einstein
29. "What you do speaks so loudly that I cannot hear what you say." – Ralph Waldo Emerson
30. "The journey of a thousand miles begins with one step." – Lao Tzu
31. "Have no fear of perfection, you'll never reach it." – Salvador Dali
32. "Every child is an artist, the problem is staying an artist when you grow up." – Pablo Picasso
33. "You miss 100 percent of the shots you never take." – Wayne Gretzky
34. "Life is not a problem to be solved, but a reality to be experienced." – Soren Kierkegaard
35. "We are what we repeatedly do; excellence, then, is not an act but a habit." – Aristotle
36. "Do not go where the path may lead; go instead where there is no path and leave a trail." – Ralph Waldo Emerson
37. "Better to have loved and lost, than to have never loved at all." – St. Augustine
38. "A man is a success if he gets up in the morning and gets to bed at night, and in between he does what he wants to do." – Bob Dylan
39. "The question isn't who is going to let me; it's who is going to stop me." – Ayn Rand
40. "I'm selfish, impatient and a little insecure. I make mistakes, I am out of control and at times hard to handle. But if you can't handle me at my worst, then you sure as hell don't deserve me at my best." – Marilyn Monroe
41. "When one door of happiness closes, another opens; but often we look so long at the closed door that we do not see the one which has been opened for us." – Helen Keller
42. "Twenty years from now you will be more disappointed by the things that you didn't do than by the ones you did do." – Mark Twain
43. "Great minds discuss ideas; average minds discuss events; small minds discuss people." – Eleanor Roosevelt
44. "A successful man is one who can lay a firm foundation with the bricks others have thrown at him." – David Brinkley
45. "Love yourself first and everything else falls into line. You really have to love yourself to get anything done in this world." – Lucille Ball
46. "It is our choices, that show what we truly are, far more than our abilities." – J. K Rowling
47. "If you want to be happy, be." – Leo Tolstoy
48. "Many of life's failures are people who did not realize how close they were to success when they gave up." – Thomas A. Edison
49. "Every great dream begins with a dreamer. Always remember, you have within you the strength, the patience, and the passion to reach for the stars to change the world." – Harriet Tubman
50. "You will face many defeats in life, but never let yourself be defeated." – Maya Angelou
51. "Success is not final, failure is not fatal: it is the courage to continue that counts." – Winston Churchill
What's your favorite cliche quote that's actually really wise? 🙂
P.S. Get free downloads, checklists, inspirational emails & more when you sign up for our Free Resource Library!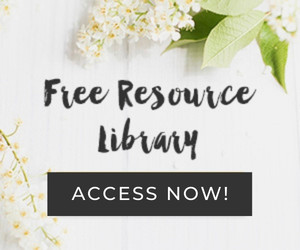 Cliche Quotes and Cliche Messages | Quotes About Cliches | Corny Quotes About Life