Affiliate Disclaimer: This site contains affiliate links, which means we earn money if you purchase through our link. As an Amazon Associate I earn from qualifying purchases. Read our Disclosure Policy.
Winning isn't everything, but it can be a scorecard for your progress. Here are 20+ inspiring winning quotes and quotes about winning.
Subscribe to our Youtube channel!
20+ Quotes About Winning | Winning Quotes
"A quitter never wins and a winner never quits." – Napoleon Hill
"You were born to win, but to be the winner you were born to be, you have to plan to win and prepare to win. Then and only then can you expect to win." – Zig Ziglar
"Persistence is the quality of winners. Successful people never, never give up." – Lynda Field
"Winning is not a sometime thing: it's an all the time thing. You don't win once in a while; you don't do the right thing once in a while; you do them right all the time. Winning is a habit. Unfortunately, so is losing." – Vince Lombardi
"In order to win, you must expect to win." – Richard Bach
"Far better is it to dare mighty things, to win glorious triumphs even though checkered by failure than to take rank with those poor spirits who neither enjoy much nor suffer much because they live in the grey twilight that knows neither victory nor defeat." – Theodore Roosevelt
"I've learned what it feels like to lose, believe me. But I think, in the end, that is just going to make winning that much better." – Kevin Durant
Products We Recommend:

Inspirational Winning Quotes
"The determination to win is the better part of winning." – Daisaku Ikeda
"The spirit, the will to win, and the will to excel are the things that endure. These qualities are so much more important than the events that occur." – Vince Lombardi
"You were not born a winner and you were not born a loser. You are what you make yourself to be." – Lou Holtz
"There are certain basic qualities and characteristics you've got to have. Number one: you've got to have a will to win." – Bob Richards
"Winning in life is more than outpacing out your opponents; it is maximizing your potential to the fullest of your ability." – Dr. Ignatius K Otchere-Asamoah
"Failures do what is tension relieving while winners do what is goal achieving." – Denis Waitley
"All winning teams are goal-oriented. Teams like these win consistently because everyone connected with them concentrates on specific objectives." – Lou Holtz
"The experienced mountain climber is not intimidated by a mountain – he is inspired by it. The persistent winner is not discouraged by a problem – he is challenged by it." – William Arthur Ward
"Getting the right plan together and starting your process of becoming a true winner is also going to improve your life. Being a winner means that you're going to be able to accomplish the things that you really want in your life." – Steve Williams
More Quote Posts:
More Quotes on Winning
"There is a winner in you. You were created to be successful, to accomplish your goals, to leave your mark on this generation. You have greatness in you. The key is to get it out." – Joel Osteen
"It's too easy to walk away quitter never wins so you should better stay look challenges straight in the eye." – Z. Vujcic
"There is no doubt in my mind that there are many ways to be a winner, but there is really only one way to be a loser and that is to fail and not look beyond the failure." – Kyle Rote Jr.
"A positive, or winning mindset can often mean the difference between success or failure in any endeavour." – Anthony T. Galie
"Every battle you face can be won every time, and the more you practice winning, the more you win." – Patricia King
"A winner is someone who recognizes his God-given talents, works his tail off to develop them into skills and uses these skills to accomplish his goal." – Larry Bird
"Strength and courage aren't always measured in medals and victories. They are measured in the struggles they overcome. The strongest people aren't always the people who win, but the people who don't give up when they lose." – Ashley Hodgeson
P.S. Get free downloads, checklists, inspirational emails & more when you sign up for our Free Resource Library!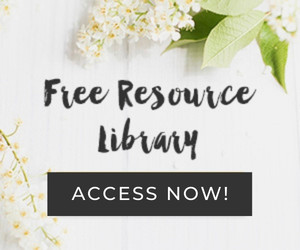 I hope you enjoyed these winning quotes and quotes about winning!