Affiliate Disclaimer: This site contains affiliate links, which means we earn money if you purchase through our link. As an Amazon Associate, I earn from qualifying purchases. Read our Disclosure Policy.
Trust is about believing that someone will follow through on their promises. Here are 20+ inspiring trust quotes and quotes about trust.
Subscribe to our Youtube channel!
20+ Inspiring Trust Quotes | Quotes About Trust
"Trust is the glue of life. It's the most essential ingredient in effective communication. It's the foundational principle that holds all relationships." – Stephen R. Covey
"The inability to open up to hope is what blocks trust, and blocked trust is the reason for blighted dreams." – Elizabeth Gilbert
"He who does not trust enough will not be trusted." – Lao Tzu
"Whoever is careless with the truth in small matters cannot be trusted with important matters." – Albert Einstein
"It's a delight to trust somebody so completely." – Jeff Goldblum
"Trust has to be earned, and should come only after the passage of time." – Arthur Ashe
"Trust but verify." – Ronald Reagan
"It is mutual trust, even more than mutual interest, that holds human associations together." – H. L. Mencken
"You must trust and believe in people, or life becomes impossible." – Anton Chekhov
"Trust is built when someone is vulnerable and not taken advantage of." – Bob Vanourek
Products We Recommend:

Inspirational Trust Quotes
"Consistency is the true foundation of trust. Either keep your promises or do not make them." – Roy T. Bennett
"When the trust account is high, communication is easy, instant, and effective." – Stephen R. Covey
"A man trusts another man when he sees enough of himself in him." – Gregory David Roberts
"Trust is built with consistency." – Lincoln Chafee
"Keep your promises and be consistent. Be the kind of person others can trust." – Roy T. Bennett
"Trust thyself: every heart vibrates to that iron string." – Ralph Waldo Emerson
"To be trusted is a greater compliment than to be loved." – George MacDonald
"Trust starts with truth and ends with truth." – Santosh Kalwar
"The best way to find out if you can trust somebody is to trust them." – Ernest Hemingway
"Trust each other again and again. When the trust level gets high enough, people transcend apparent limits, discovering new and awesome abilities of which they were previously unaware." – David Armistead
More Quote Posts:
Quotes for Trust and Relationships
Few things help an individual more than to place responsibility upon him, and to let him know that you trust him." – Booker T. Washington
"Whoever is careless with the truth in small matters cannot be trusted with important matters." – Albert Einstein
"Trust in dreams, for in them is hidden the gate to eternity." – Kahlil Gibran
"As soon as you trust yourself, you will know how to live." – Johann Wolfgang von Goethe
"It takes 20 years to build a reputation and five minutes to ruin it." – Warren Buffett
"When people honor each other, there is a trust established that leads to synergy, interdependence, and deep respect. Both parties make decisions and choices based on what is right, what is best, what is valued most highly." – Blaine Lee
"Better to trust the man who is frequently in error than the one who is never in doubt." – Eric Sevareid
"The people when rightly and fully trusted will return the trust." – Abraham Lincoln
P.S. Get free downloads, checklists, inspirational emails & more when you sign up for our Free Resource Library!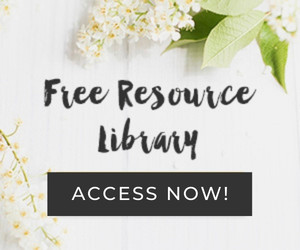 I hope you enjoyed these trust quotes and quotes about trust!