20+ Quotes About Living in the Moment
Affiliate Disclaimer: This site contains affiliate links, which means we earn money if you purchase through our link. As an Amazon Associate I earn from qualifying purchases. Read our Disclosure Policy.
Living in the moment means taking each day of your life one second, one minute, one hour at a time and fully immersing yourself in the experience. Here are 20+ inspiring quotes about living in the moment and living in the present quotes.
Subscribe to our Youtube channel!
20+ Quotes About Living in the Moment
"Yesterday is history. Tomorrow is a mystery. Today is a gift. That is why it is called the present." – Alice Morse Earle
"Happiness, not in another place but this place… not for another hour, but this hour." – Walt Whitman
"When we begin to live each moment fully, we start to open up to a vast spacious awareness and beauty. It's as if we wake up out of a dream to see the incredible mountains that have been in front of us the entire time." – Leo Babauta
"Living in the moment means letting go of the past and not waiting for the future. It means living your life consciously, aware that each moment you breathe is a gift." – Oprah
"One today is worth two tomorrows." – Benjamin Franklin
"Remember then: there is only one time that is important – Now! It is the most important time because it is the only time when we have any power." – Leo Tolstoy
"Every morning is a fresh beginning. Every day is the world made new. Today is a new day. Today is my world made new. I have lived all my life up to this moment, to come to this day. This moment–this day–is as good as any moment in all eternity. I shall make of this day–each moment of this day–a heaven on earth. This is my day of opportunity." – Dan Custer
"Nothing is worth more than this day." – Johann Wolfgang von Goethe
Products We Recommend:

Inspirational Live in the Moment Quotes
"I have realized that the past and future are real illusions, that they exist in the present, which is what there is and all there is." – Alan Watts
"The ability to be in the present moment is a major component of mental wellness." – Abraham Maslow
"To live in the present moment is a miracle. The miracle is not to walk on water. The miracle is to walk on the green earth in the present moment, to appreciate the peace and beauty that are available now." – Thich Nhat Hanh
"Living in the present moment creates the experience of eternity." – Deepak Chopra
"Life is a great and wondrous mystery, and the only thing we know that we have for sure is what is right here right now. Don't miss it." – Leo Buscaglia
"Life is a succession of moments. To live each one is to succeed." – Coreta Kent
"There is one thing we can do, and the happiest people are those who can do it to the limit of their ability. We can be completely present. We can be all here. We can give all our attention to the opportunity before us." – Mark Van Doren
More Quote Posts:
More Quotes on Living in the Present Moment
"The past, the present and the future are really one: they are today." – Harriet Beecher Stowe
"I always live in the present. The future I can't know. The past I no longer have." – Fernando Pessoa
"When we reject pain, sorrow, anger and loss … we are saying we don't want all of our lives. We only want the good parts. What I'm suggesting is that we fully engage with each and every moment. We don't run, reject, or avoid. We embrace life fully. We live fully in the groundlessness of our uncertainty and loss, the groundlessness of our anger and sorrow, the groundlessness of our pain. Instead of wishing for a stable, perfect moment … we learn to love the groundlessness and uncertainty of the moment we actually have." – Leo Babauta
"Past and future are in the mind only – I am now." – Sri Nisargadatta Maharaj
"Realize deeply that the present moment is all you ever have. Make the Now the primary focus of your life." – Eckhart Tolle
"Today is life — the only life you are sure of. Make the most of today. Get interested in something. Shake yourself awake. Develop a hobby. Let the winds of enthusiasm sweep through you. Live today with gusto." – Dale Carnegie
"Nothing is more precious than being in the present moment. Fully alive, fully aware." – Thich Nhat Hanh
"The next message you need is always right where you are." – Ram Dass
P.S. Get free downloads, checklists, inspirational emails & more when you sign up for our Free Resource Library!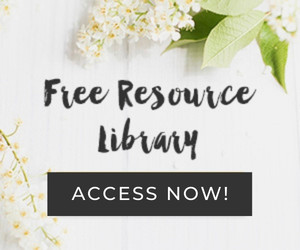 I hope you enjoyed these living in the moment quotes!