20+ Quotes About Being Yourself
Affiliate Disclaimer: This site contains affiliate links, which means we earn money if you purchase through our link. As an Amazon Associate I earn from qualifying purchases. Read our Disclosure Policy.
Being yourself means sticking to your authentic and truest self regardless of what other people think. Here are 20+ inspiring be yourself quotes and quotes about being yourself.
Subscribe to our Youtube channel!
20+ Quotes About Being Yourself | Being Yourself Quotes
"Just be yourself, let people see the real, imperfect, flawed, quirky, weird, beautiful & magical person that you are." – Mandy Hale
"Nothing can be more hurtful to your heart than betraying yourself." – Roy T. Bennett
"Don't try to impress people. Always be yourself." – Bella Thorne
"Remember, it's ok to be yourself." – Richard Branson
"Our time is limited, so don't waste it living someone else's life." – Steve Jobs
"Be what you are. This is the first step toward becoming better than you are." – Julius Charles Hare
Products We Recommend:

Inspirational Be Yourself Quotes
"Owning our story and loving ourselves through that process is the bravest thing we'll ever do." – Brené Brown
"To be beautiful means to be yourself. You don't need to be accepted by others. You need to accept yourself." – Thich Nhat Hanh
"Care about what other people think and you will always be their prisoner." – Lao Tzu
"Some people like you, some people don't. In the end, you just have to be yourself." – Andres Iniesta
"To be yourself in a world that is constantly trying to make you something else is the greatest accomplishment." – Ralph Waldo Emerson
"Always be a first-rate version of yourself and not a second rate version of someone else." – Judy Garland
"Being yourself is all it takes. If you want to impress someone don't be someone else just be yourself." – Selena Gomez
More Quote Posts:
More Quotes Quotes for Being Yourself
"We must not allow other people's limited perceptions to define us." – Virginia Satir
"Be yourself; everyone else is already taken." – Oscar Wilde
"Just be you, be beautiful and be comfortable in your own skin." – Helen Edwards
"If you're able to be yourself, then you have no competition. All you have to do is get closer and closer to that essence." – Barbara Cook
"Be yourself – not your idea of what you think somebody else's idea of yourself should be." – Henry David Thoreau
"Some people say you are going the wrong way, when it's simply a way of your own." – Angelina Jolie
"Beauty begins the moment you decide to be yourself." – Coco Chanel
"The more you try to crush your true nature, the more it will control you. Be what you are. No one who really loves you will stop." – Cassandra Clare
P.S. Get free downloads, checklists, inspirational emails & more when you sign up for our Free Resource Library!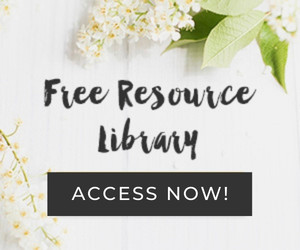 I hope you enjoyed these being yourself quotes and quotes about being yourself!