50+ Graduation Quotes to Inspire You to Reach Your Dreams
Affiliate Disclaimer: This site contains affiliate links, which means we earn money if you purchase through our link. As an Amazon Associate, I earn from qualifying purchases. Read our Disclosure Policy.
Graduation is an inspirational and emotional culmination of all your hard work through the years of working toward your education. Here are 50+ inspiring graduation quotes and quotes about graduation.
Subscribe to our Youtube channel!
50+ Quotes About Graduation | Graduation Quotes
"Your time is limited, don't waste it living someone else's life. Don't be trapped by dogma, which is living the result of other people's thinking. Don't let the noise of other's opinion drown your own inner voice. And most important, have the courage to follow your heart and intuition, they somehow already know what you truly want to become. Everything else is secondary." – Steve Jobs
"There are far, far better things ahead than any we leave behind." – C.S. Lewis
"Intelligence plus character – that is the goal of true education." – Martin Luther King Jr.
"If one advances confidently in the direction of his dreams, and endeavors to live the life which he has imagined, he will meet with success unexpected in common hours." – Henry David Thoreau
"You can fail at what you don't want, so you might as well take a chance on doing what you love." – Jim Carrey
"Champions aren't made in gyms. Champions are made from something they have deep inside them: a desire, a dream, a vision. They have to have the skill and the will. But the will must be stronger than the skill." – Muhammad Ali
"As you start your journey, the first thing you should do is throw away that store-bought map and begin to draw your own." – Michael Dell
Products We Recommend:

Inspirational Graduation Quotes | Quote About Graduating
"All our dreams can come true… if we have the courage to pursue them." – Walt Disney
"To accomplish great things, we must not only act, but also dream, not only plan, but also believe." – Anatole France
"Now the first suggestion is to aim high, but be aware that even before you have reached your ultimate professional destination, if you always strive for excellence, you can and should have a substantial impact on the world in which you live." – Sandra Day O'Connor
"Education is our passport to the future, for tomorrow belongs to the people who prepare for it today." – Malcolm X
"Education is not preparation for life; education is life itself." – John Dewey
"Do all the other things, the ambitious things—travel, get rich, get famous, innovate, lead, fall in love, make and lose fortunes…but as you do, to the extent that you can, err in the direction of kindness." – George Saunders
"Your life is your story, and the adventure ahead of you is the journey to fulfill your own purpose and potential." – Kerry Washington
"Instruction ends in the schoolroom, but education ends only with life." – Frederick W. Robertson
"If opportunity doesn't knock, build a door." – Milton Berle
"Live your life each day as you would climb a mountain. An occasional glance towards the summit keeps the goal in mind, but many beautiful scenes are to be observed from each new vantage point." – Harold B. Melchart
More Quote Posts:
More Quotes on Graduating | Quotes for Graduating
"Kid, you'll move mountains. Today is your day! Your mountain is waiting so get on your way!" – Dr. Seuss
"The fireworks begin today. Each diploma is a lighted match. Each one of you is a fuse." – Edward Koch
"There is nothing more beautiful than finding your course as you believe you bob aimlessly in the current. Wouldn't you know that your path was there all along, waiting for you to knock, waiting for you to become. This path does not belong to your parents, your teachers, your leaders, or your lovers. Your path is your character defining itself more and more everyday like a photograph coming into focus." – Jodie Foster
"Opportunity is missed by most people because it is dressed in overalls and looks like work." – Thomas Edison
"Cherish your visions and your dreams as they are the children of your soul, the blueprints of your ultimate achievements." – Napoleon Hill
"Twenty years from now you will be more disappointed by the things you didn't do than by the ones you did do. So throw off the bowlines. Sail away from the safe harbor. Catch the trade winds in your sails. Explore. Dream. Discover." – Mark Twain
"Live as if you were to die tomorrow. Learn as if you were to live forever." – Gandhi
"You have brains in your head. You have feet in your shoes. You can steer yourself in any direction you choose." – Dr. Seuss
More Sayings About Graduating
"Graduation is not the end, it's just the beginning of a new journey."
"The tassel is worth the hassle."
"Education is the key to unlock the golden door of freedom, and graduation is the first step towards that door."
"Graduation is not just a piece of paper, it's a symbol of your hard work and dedication."
"The future belongs to those who believe in the beauty of their dreams, and graduation is the first step towards making those dreams a reality."
"Graduation is not the end of learning, but the beginning of a lifetime of discovery."
"Your graduation is a testament to your perseverance and dedication to your goals."
"Graduation is not just about getting a degree, it's about gaining the knowledge and skills necessary to make a difference in the world."
"Graduation is a time to reflect on your achievements, celebrate your success, and look forward to your next adventure."
"Graduation is a milestone, but it's just one step in a lifelong journey of learning, growing, and achieving your goals."
"Graduation is not the end of the road, but a new beginning filled with endless opportunities and possibilities."
"Graduation is the culmination of your hard work, sacrifice, and dedication to your education."
"Graduation is not just about getting a diploma, it's about building a foundation for a better future."
"Your graduation is not just a celebration of your success, but a tribute to the sacrifices and support of those who helped you along the way."
"Graduation is a moment to savor the memories of your academic journey and cherish the people who made it possible."
"Graduation is not just a ceremony, it's a rite of passage that marks the beginning of a new chapter in your life."
"Your graduation is the realization of your dreams and a testimony to your determination and hard work."
"Graduation is not just about the degree, but about the knowledge, skills, and character you have developed along the way."
"Graduation is a time to look back on your journey and acknowledge the hurdles you overcame to get here."
"Graduation is a moment to appreciate the challenges, opportunities, and experiences that shaped your academic journey."
"Graduation is not the end of your education, but the start of a journey towards lifelong learning and personal growth."
"Your graduation is a testament to your resilience, perseverance, and commitment to excellence."
"Graduation is a celebration of your hard work, dedication, and the potential to make a meaningful impact on the world."
"Graduation is the moment when you realize that the knowledge and skills you have gained are the foundation of a successful future."
"Your graduation is not just a ceremony, but a milestone that signals the beginning of a new chapter filled with endless possibilities."
P.S. Get free downloads, checklists, inspirational emails & more when you sign up for our Free Resource Library!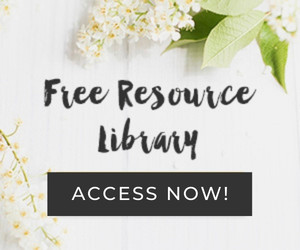 I hope you enjoyed these graduation quotes and quotes for graduation!