Affiliate Disclaimer: This site contains affiliate links, which means we earn money if you purchase through our link. As an Amazon Associate I earn from qualifying purchases. Read our Disclosure Policy.
Fighting for something you believe in can be a very worthwhile cause. Here are 15+ inspiring fighting quotes and quotes about fighting.
Subscribe to our Youtube channel!
15+ Quotes About Fighting | Fighting Quotes
"It is easier to fight for one's principles than to live up to them." – Alfred Adler
"You must not fight too often with one enemy, or you will teach him all your art of war." – Napoleon Bonaparte
"To fight and conquer in all your battles is not supreme excellence; supreme excellence consists in breaking the enemy's resistance without fighting." – Sun Tzu
"Wisdom is merely the movement from fighting life to embracing it." – Rasheed Ogunlaru
"First they ignore you, then they ridicule you, then they fight you, and then you win." – Mahatma Gandhi
"You may have to fight a battle more than once to win it." – Margaret Thatcher
👉 Products We Recommend:

Inspirational Fighting Quotes
"Part of the happiness of life consists not in fighting battles, but in avoiding them. A masterly retreat is in itself a victory." – Norman Vincent Peale
"For to win one hundred victories in one hundred battles is not the acme of skill. To subdue the enemy without fighting is the acme of skill." – Sun Tzu
"We are twice armed if we fight with faith." – Plato
"The fight is won or lost far away from witnesses – behind the lines, in the gym, and out there on the road, long before I dance under those lights." – Muhammad Ali
"It's not the size of the dog in the fight, it's the size of the fight in the dog." – Mark Twain
"You will never be entirely comfortable. This is the truth behind the champion – he is always fighting something. To do otherwise is to settle." – Julien Smith
More Quote Posts:
More Quotes on Fighting | Quotes for Fighters
"It's not whether you get knocked down, it's whether you get up." – Vince Lombardi
"Victory is always possible for the person who refuses to stop fighting." – Napoleon Hill
"I fear not the man who has practiced 10,000 kicks once, but I fear the man who has practiced one kick 10,000 times." – Bruce Lee
"There's a moment in fighting when strength of muscle ain't everything because the enemy has already given you enough energy to gain the victory." – Toba Beta
"Everyone has a plan until they've been hit." – Joe Lewis
P.S. Get free downloads, checklists, inspirational emails & more when you sign up for our Free Resource Library!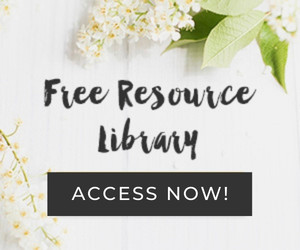 I hope you enjoyed these fighting quotes and quotes about fighting!