When you're trying to reach your goals, sometimes it feels like everything is taking forever and that you'll never get there. But you will, if you keep taking action. Here's how to be gentle with yourself.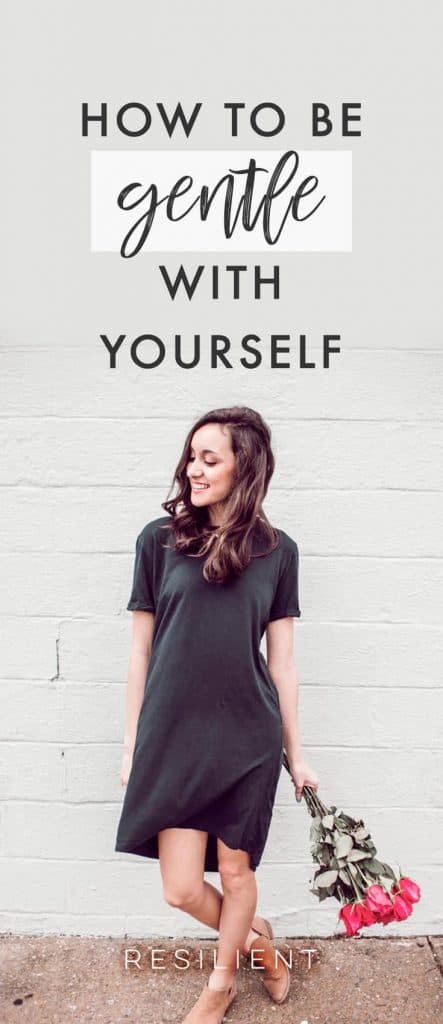 How to Be Gentle With Yourself
First, ask yourself: "Am I trying the best I can?"
You don't have to do the best that's humanly possible; you only have to try and do the best YOU can do right now.
Your "best" will look different than anyone else's. And depending on where you are in life and how your mental health is, your version of trying your best might be as simple as getting through the day.
If you find that you're overly critical with yourself, maybe it's time to turn on the blinders so you don't compare yourself to other people or their progress.
Everyone has a different journey and gets to the destination at different points.
Related Posts:
If you're inspired by following other people, then follow them, but if it makes you want to compare yourself and feel bad about how far along you are or aren't, then just focus on your own life rather than anyone else's. Easier said than done though. 😉
The important thing is that you keep trying. Ok, what if you're not succeeding right now? But are you still trying? That's the part that matters.
If you're depressed and trying to be happy, keep showing up and trying, again and again and again.
You probably didn't get to this place overnight, so give yourself the grace to have as much time as you need to make your life better.
There is no deadline or "normal" amount of time that it takes to do something, especially when it comes to your emotions and life choices.
It's possible that you're doing things you've never done before or that are way out of your comfort zone at the moment.
And that's definitely not an easy thing to do, so try to be gentle with yourself while you're still growing and transforming. 🙂
You will get there one day.
If you'd like ways to let go of the negativity in your life, check out our Self Care Planner.
How to Give Yourself Grace and Gentleness