Sometimes life overwhelms us and the hits just keep coming.  I found myself in this position one time a few years ago.  Things kept going wrong, I'd break something on my website or business, and I made mistake after mistake after frustrating mistake.  Here's what to do when you feel overwhelmed.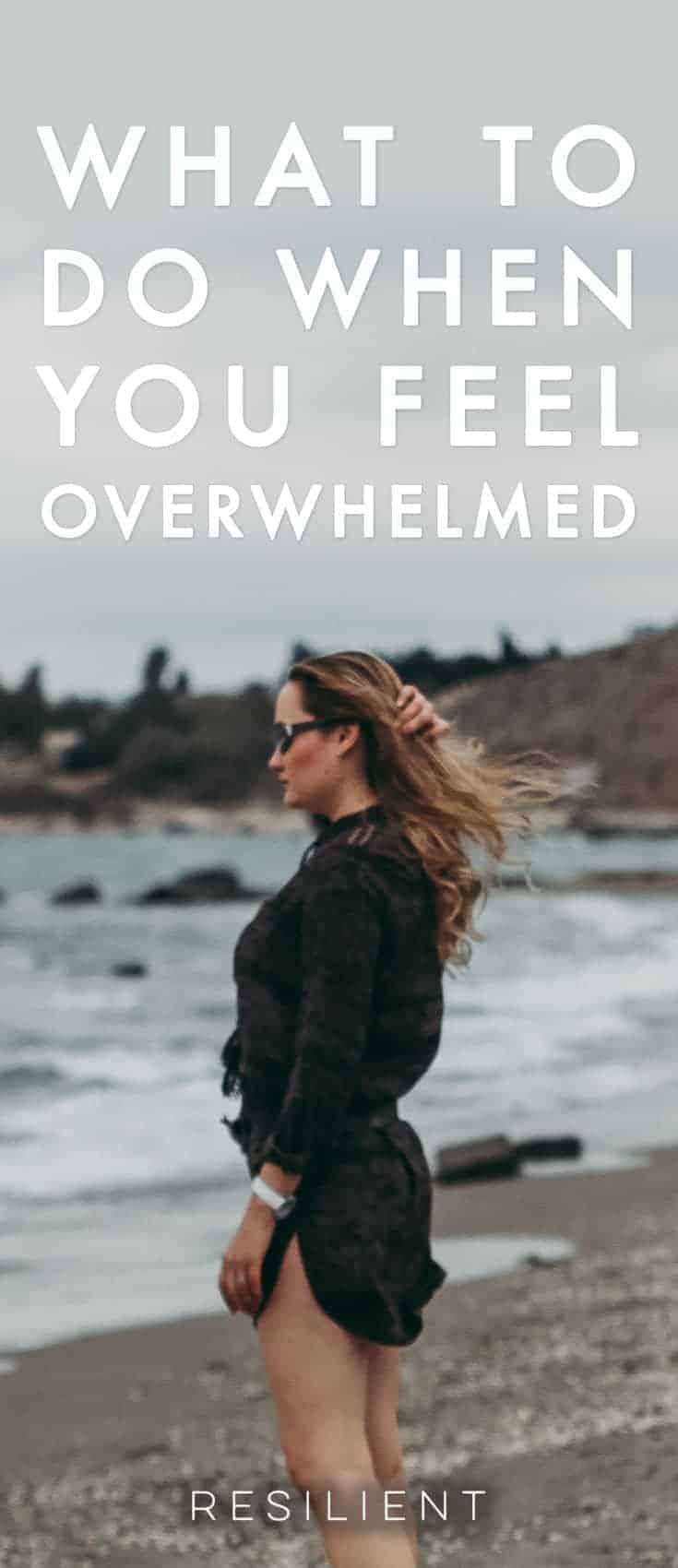 What to Do When You Feel Overwhelmed
My first instinct was to crawl under the covers and quit being an entrepreneur and maybe get a job being a foster parent for kittens.  But my second, and better, instinct was to stop everything and take a breather, and reassess things when I was in a better frame of mind.
But how do you get from anxious and overwhelmed to being able to look at something with fresh eyes?  How do you not beat yourself up when you're messing up or just can't handle the stresses of life?
What do you do when you feel overwhelmed?
It's easy.  Do a brain dump.
A brain dump?, you ask.  What's that?
A brain dump is when you take all those stressful and overwhelming thoughts furiously swimming around in your brain and dump them all out on a sheet of paper.  You just free write until you're no longer overwhelmed.
Got a never ending to do list?  Do a brain dump.  Write down every single minute thing you have to do, then prioritize them, only doing the really urgent and important tasks right now and leaving the rest for a time when you aren't so busy.
Overwhelmed with life?  Do a brain dump.  Stressed about school?  Do a brain dump.
Just writing everything down is very cleansing and cathartic in itself, but if you want to take it a step further, you can go back over your list and prioritize things.  Do you really need to clean your apartment from top to bottom?  Is the task important or urgent or not either of those?
Cross off anything on your list that you don't really need to do.
Related Posts:
If something is a giant overwhelming task, such as "Figure out the purpose of my life," then you'll probably want to break that down into smaller steps.  Break down all of your tasks into bite-sized mini steps that you can complete in a matter of minutes instead of hours or years.
If your brain dump is full of New Year's Resolutions that you gave up on and projects that you don't even know how to start, really consider what your priorities are in your life.  What is truly important to you?  If it doesn't make the cut, don't worry about it.  You don't really have to learn how to make a baked Alaska to impress your mom.
Ok, phew, we're done!  Do you feel better, or maybe lighter?  If not, do the brain dump again and make sure you write down every little thing on your mind that is stressing you out and taking up space!
This is from our Slow it Down class about slowing down and simplifying your life, and getting rid of anxiety.