With spring upon us, it's a great time to get organized and go through your house decluttering, downsizing, and learning how to organize your home. Here are 20 ways to organize your home, as well as tips, project ideas, and more.
Related: 12 Products to Organize Your Entire Home
Blog posts found through the Resources for Roundups and Tuxedo Cats and Coffee. 🙂

Click here to subscribe to our Youtube channel!
Related Organizing Posts:
20 Ways to Organize Your Home
Small Bathroom Organizing Hacks
Get our original ideas for how to organize a small bathroom on a budget.
Organize years of old school work with our organizing tips.
Learn how to organize small spaces in your home with these tips for organizing random small areas.
4 Small Bathroom Organizing Ideas
Learn how to organize your family room or living room with organizer cubbies and more.
Learn how to finally organize that giant pile of plastic bags you have in your house.
Free Bathroom Organizing Ideas
Organize your bathroom with free or low-cost items that you probably already have!
Top 4 Fail-Safe Ways to Organize Your Computer Files
Tips for Keeping Your Bathroom Clutter-Free
2 Life-Changing Ways to Get Organized
How to Organize Your Drawers Once and For All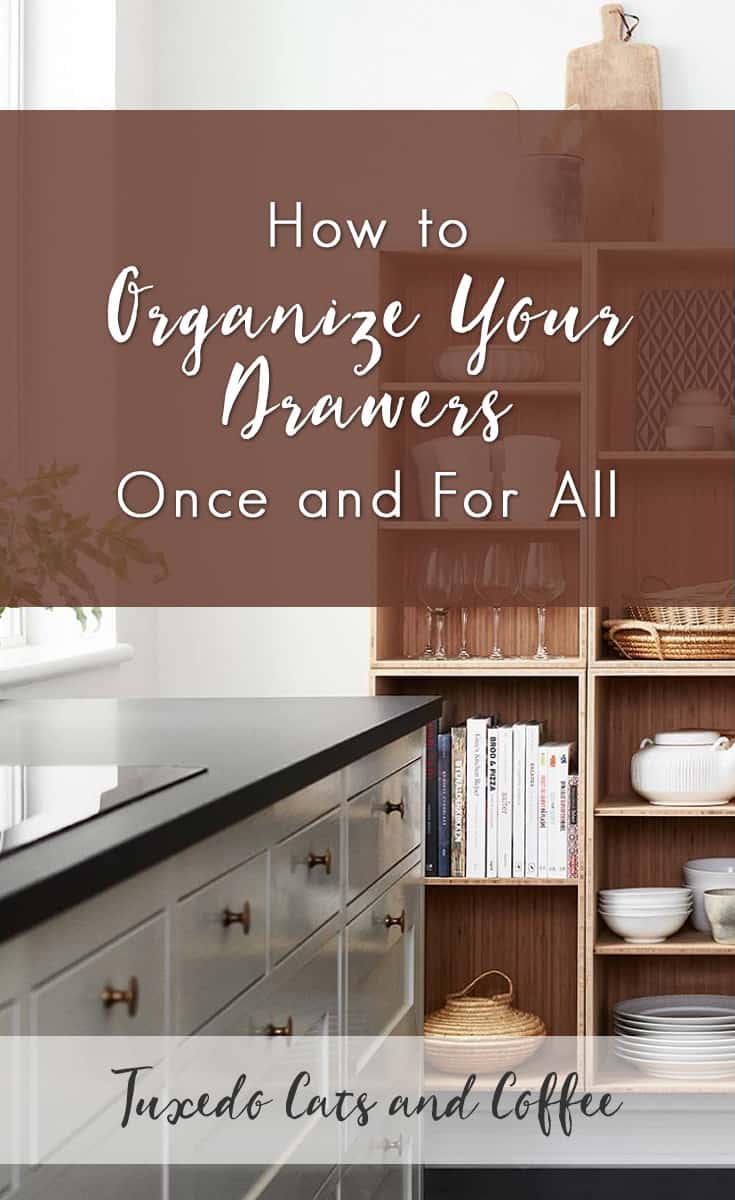 How to Organize Your Home on a Budget
Organizing Kitchen Drawers for Free
Organize Under the Kitchen Sink for Free
5 Free Tips for an Organized Refrigerator
7 Free Tips for an Organized Kitchen
How to Keep Your Purse Clutter-Free
5 Easy Tips to Help You Organize Your Refrigerator
Tips for Organizing Your Beauty Products
If you'd like more organizing tips, check out our ebook Organize Your Home.