If you want to get your home organized and decluttered, the Konmari method developed by Marie Kondo is her book The Life-Changing Magic of Tidying Up is a great way to transform your life. Here are 15 videos of real-life decluttering and organizing for some Konmari decluttering inspiration in your journey.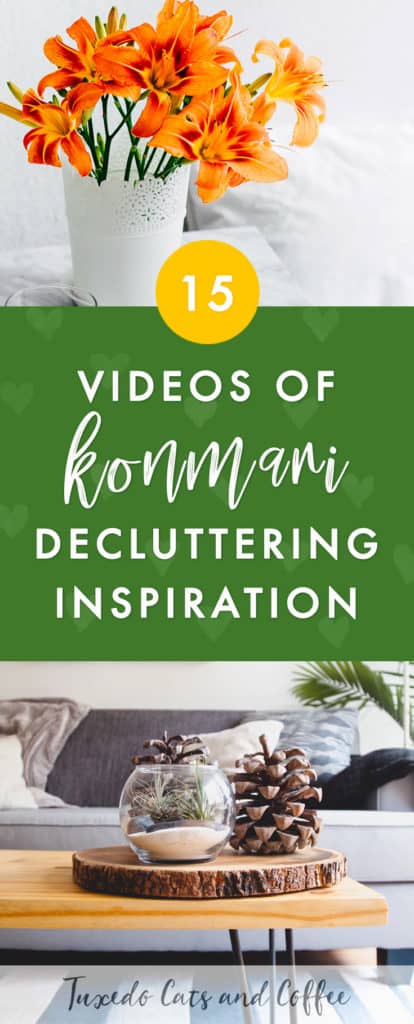 Related Posts:

15 Videos of Konmari Decluttering Inspiration
Click here to subscribe to our Youtube channel!
This Konmari video shows an extreme declutter and purge of items throughout her entire home.
Get inspired to deep clean and declutter your bathroom with this Konmari bathroom video.
Get inspired with this extreme home decluttering video.
Konmari your closets with this closet organizing and decluttering inspirational video.
Organize and declutter your entire house with this extreme Konmari video.
Here are 20 things to throw out today to help in your Konmari decluttering journey.
Konmari your makeup collection with this satisfying makeup decluttering video.
Konmari your wardrobe and clothes with this video.
Follow along on her Konmari decluttering journey in this Konmari video.
Declutter in the Konmari style with this video.
Here's an inspiring before and after video of a Konmari wardrobe tidying and declutter.
If you'd like more organizing tips, check out our ebook Organize Your Home.