When you're following your dreams or doing what you love, you're bound to come up against some obstacles or tough times when you start to doubt yourself. In those times, it's important to surround yourself with inspiration and remember how to believe in yourself. Here are 14 quotes about believing in yourself.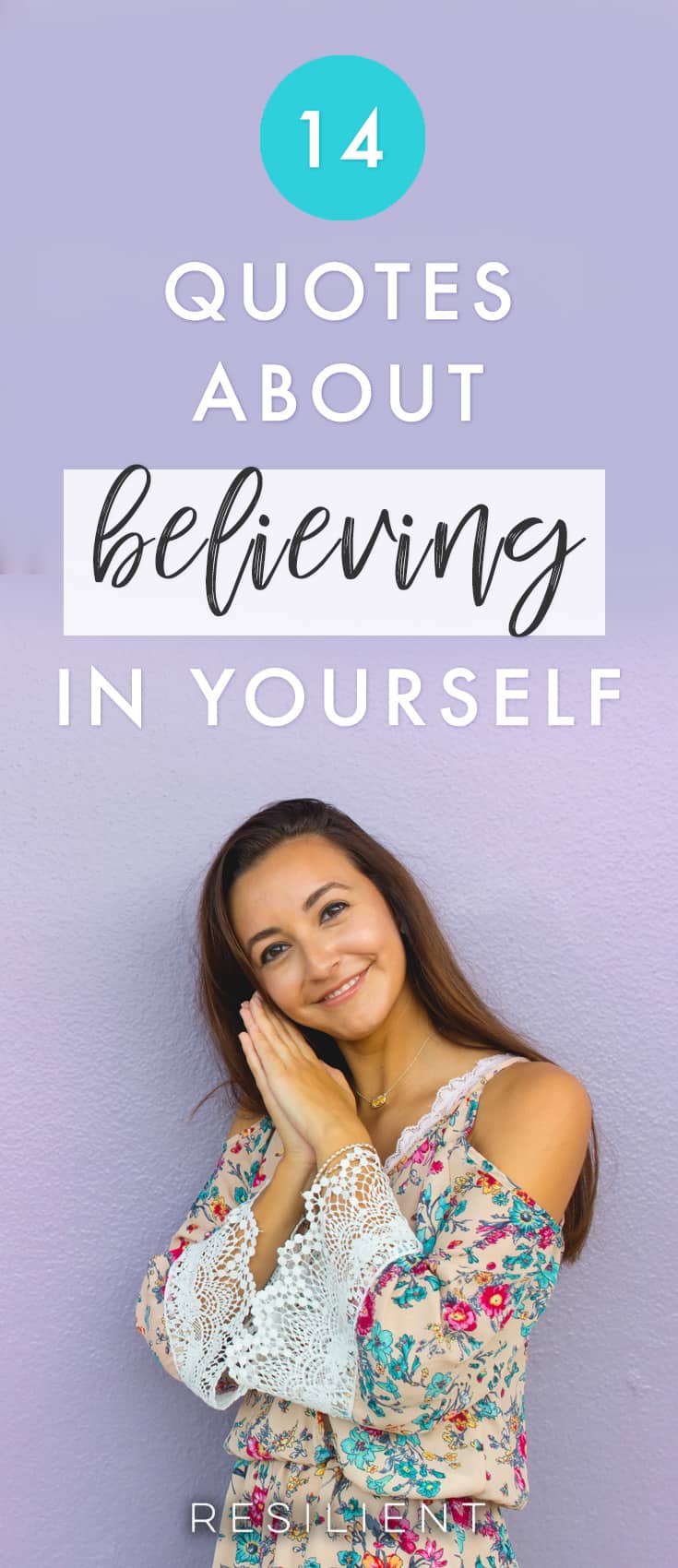 Related Posts:
14 Quotes About Believing in Yourself
1. "If you hear a voice within you say 'you cannot paint', then by all means paint, and that voice will be silenced."
– Vincent Van Gogh
2. "When there is no enemy within, the enemies outside cannot hurt you."
– African Proverb
3. "It is not the mountain we conquer but ourselves."
– Edmund Hillary
4. "Aerodynamically the bumblebee shouldn't be able to fly, but the bumblebee doesn't know that so it goes on flying anyway."
– Mary Kay Ash
5. "Many of life's failures are people who did not realize how close they were to success when they gave up."
– Thomas A. Edison
6. "If you're going through hell, keep going."
– Winston Churchill
7. "A successful man is one who can lay a firm foundation with the bricks others have thrown at him."
– David Brinkley
8. "It is never too late to be what you might have been."
― George Eliot
9. "If you believe in yourself and have dedication and pride – and never quit, you'll be a winner. The price of victory is high but so are the rewards."
– Paul Bryant
10. "Believe in yourself, and the rest will fall into place. Have faith in your own abilities, work hard, and there is nothing you cannot accomplish."
– Brad Henry
11. "Life shrinks or expands in proportion to one's courage."
– Anaïs Nin
12. "It is not the mountain we conquer but ourselves."
– Edmund Hillary
13. "Always act like you're wearing an invisible crown."
– Author Unknown
14. "If we all did the things we are capable of doing, we would literally astound ourselves."
– Thomas Edison
If you would like more inspirational quotes and tips, check out our 365 Recovery Tips.