Feeling uninspired and blah?  Need to get serious stuff done today?  Here are 11 songs to motivate you to take on the day when you need a little boost.
Note: some of these are, um, NOT G-rated.  More like somewhat (a lot) inappropriate dance or frat music. 😉
These are straight from the Spotify playlist I made that I listen to when I'm working. 🙂
Related Posts:
11 Songs to Motivate You to Take on the Day
3. "This is How We Do" by Katy Perry
9. "Run the World (Girls)" by Beyonce
10. "Turn Up the Music" by Chris Brown
The right song can help lift your mood and make your day feel a little better. I love happy kinds of dance and pop music for putting me in a happier mood. Here are 11 uplifting songs to brighten your day.
(Some of these will reveal my unashamed love of early 2000's top 40 music ;)).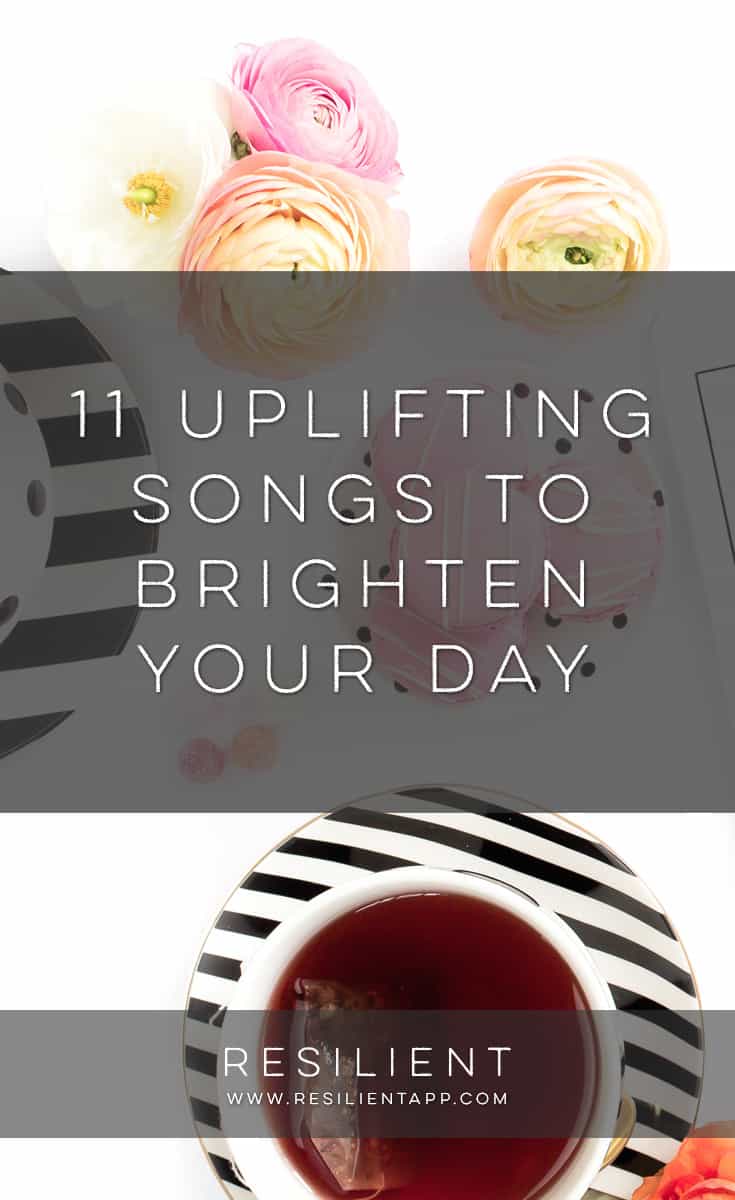 11 Uplifting Songs to Brighten Your Day
Related Posts:
1. "Stand By You" by Rachel Platten
2. "Counting Stars" by OneRepublic
3. "DJ Got Us Fallin' in Love" by Usher and Pitbull

5. "Super Bass" by Nicki Minaj
6. "Rock Bottom" by Hailee Steinfeld and DNCE
7. "Heroes (We Could Be)" by Alesso
8. "Crazy Beautiful Life" by Kesha
9. "You Make Me Feel…" by Cobra Starship
10. "We Found Love" by Rihanna and Calvin Harris
What's your favorite uplifting song? 🙂