While I was learning how to be happy again, I came across a lot of different books and things that helped me figure out my life and get things back on track. These are a few that I love in particular. Here are the best books for overcoming depression, or 7 books for people with depression.
The Best Books for Overcoming Depression
Related Posts:
Spirited and the Spirited Companion are two books about fear, dreams, self-sabotage, comparison, and more. Spirited is part storytelling and part workbook, while the companion gives you a monthly guide on how to deal with your demons head-on. Beautifully designed and full of wisdom. Click here to learn more. From reading Spirited I got the idea to ask yourself, "How am I sabotaging myself?" and I finally realized why I kept slipping back into old patterns and getting depressed even if I had been doing well for a while. Now I don't self sabotage anymore because I'm aware of it before it happens. 🙂 There are also a lot of other good things in these two ebooks.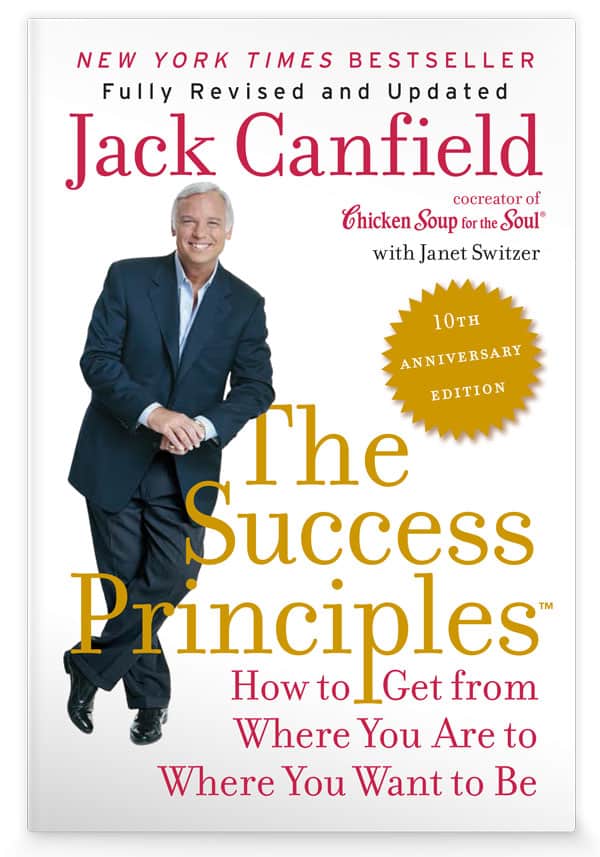 The Success Principles by Jack Canfield is an amazing personal development book about how to succeed in every area of your life – and these principles definitely apply to making you happy and overcoming depression, too. This book is really, really long (600 pages!) but there are dozens of different principles broken up into little chapters so if you wanted, you could just read about one principle that sounds interesting because each one of them is a game-changer. And when you combine them all, you could seriously change your life. I know it helped me a lot, and a lot of what he talks about is what I talk about too. Click here to check out The Success Principles.
This beautiful journal with a gold and navy blue galaxy cover lets you record a few thoughts – or one line a day – about your life so you can look back on it and see how the last 365 days have been. It's a great way to record your progress or the ups and downs in life or also keep track of your mood.
Here's an ebook from us. 😉 The 30 Day Negativity Detox is an ebook (or email course, if you prefer that option) that guides you through day-by-day baby steps you can take to let go of the negativity and unhealthy influences in your life, and then add in more of the positive, good stuff.
Spirit Junkie and May Cause Miracles are two books by Gabrielle Bernstein and they are a great introduction to concepts like spirituality, self love, and forgiveness. They're based on the metaphysical text A Course about Miracles, and will help guide you to a place of loving yourself and letting go of past hurts. Gabrielle has the experience of being a previous junkie (hence the title of her book) and feeling really low and depressed.
Last but not least, The Big Leap is a major game changer and life changer. I actually teach principles from this book in some of our classes, such as the idea of having upper limits to the amount of happiness or success we'll allow in our lives before we start to self-sabotage. It's like this quote, "We accept the love we think we deserve." If you want to allow more happiness in your life and not keep relapsing and sabotaging your results, get this book.
Bonus! Just for fun, I thought I'd include my book – the Recovery Diary! It's not a book per se but a journal. At the beginning it has a collection of some of our best articles and then 365 daily entries with journal prompts and checklists to keep you on track in your recovery journey.
This one is more of a planner than a book, but it's incredible. I used the Dailygreatness Journal and loved how it keeps you on track with your goals and intentions for the day, week, month, and long term. It's beautifully designed and also reminds you to write down lists of what you're grateful for, what your most important actions and tasks are, appointments and reminders, and much more.
Those are just a few of my favorite books. I'll update this list from time to time with new recommendations and as I read new things that I think will help you. 🙂