When bad days strike, it's nice to have a list of self care ideas you can pull out to help make things a little better, or even to proactively keep up with self care so you feel better in general.  Here are 25 self care ideas for bad days. 😃  Feel free to bookmark this page for future reference!
Related Posts: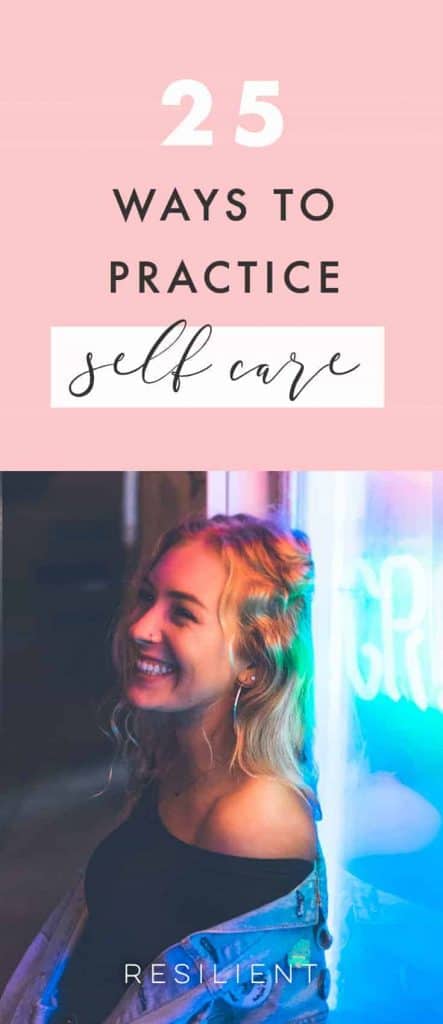 25 Self Care Ideas for Bad Days | Ways to Practice Self Care
Get this list of self care ideas as a free checklist!
Take a bubble bath.  Try making some homemade bath bombs or a DIY sugar scrub for a fun DIY self care project.
Read a good book
Read a fun magazine
Have a solo dance party
List 10 things you're grateful for
Play with a pet
Play a board game
Watch the clouds
Stargaze outside
Take three deep breaths
Unfollow negative people on social media
Unplug from technology for an hour
Do a legs up the wall yoga pose (you just lie down on the floor next to the wall and put your legs up vertically on the wall)
Take a cat nap
Watch a funny movie or TV show
Wear your pajamas all day
Say positive affirmations. Related: 19 Ideas for Positive Affirmations
Get dressed up for no reason 😃
Drink a glass of water
Declutter three things from your home. Related: 17 Things You Can Declutter Without Missing
Do some journaling
Which self care ideas are you going to try? 🙂
You might also be interested in our Self Care Planner. 🙂

Click here to get this list of 25 self care ideas as a printable!