Finding your purpose can make a huge difference in your motivation and energy and overall happiness. It's definitely worth taking the time to think about what it is you're passionate about and what you want to do with your life. Here are 15 quotes about finding your purpose in life.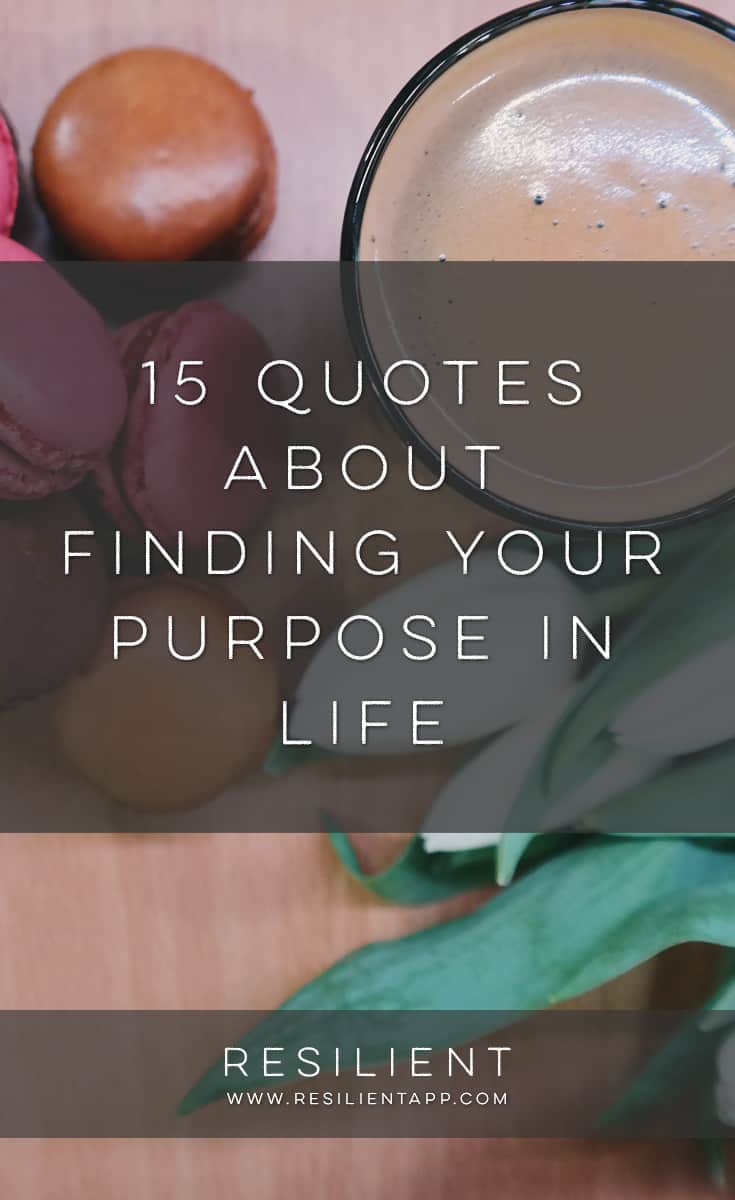 15 Quotes About Finding Your Purpose in Life
1. "If you have a strong purpose in life, you don't have to be pushed. Your passion will drive you there." ― Roy T. Bennett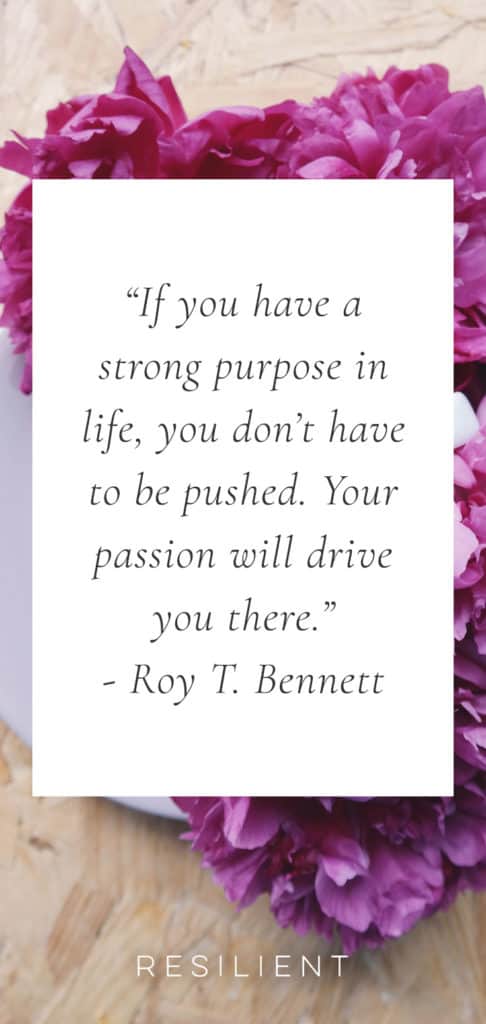 2. "The two most important days in life are the day you born and the day you find out why." – Mark Twain

3. "The purpose of our lives is to be happy." – Dalai Lama
4. "The aim of life is self-development, to realize one's nature perfectly." – Oscar Wilde
5. "Figure out what your purpose is in life, what you really and truly want to do with your time and your life; then be willing to sacrifice everything and then some to achieve it. If you are not willing to make the sacrifice, then keep searching." – Quintina Ragnacci
6. "Purpose is the quality we choose to shape our lives around." – Richard J. Leider
7. "If you can't figure out your purpose, figure out your passion. For your passion will lead you right into your purpose." -Bishop T.D. Jakes
8. "Chase your passion, not your pension." – Denis Waitley
9. "Don't ask yourself what the world needs; ask yourself what makes you come alive. And then go and do that. Because what the world needs is people who have come alive." -Howard Thurman
10. 'The only way to do great work is to love what you do. If you haven't found it yet, keep looking. Don't settle. As with all matters of the heart, you'll know when you find it." – Steve Jobs
11. "Let the beauty of what you love be what you do." – Rumi

12. "You have a gift inside of you that only you possess.  It was meant to benefit the world in some way." – Delatorro McNeal II
13. "Everything in your life informs you what your purpose is.  How do you know it's your purpose?  It feels like it's the right space for you.  It feels like 'This is what I should be doing; this is where I feel most myself.'" – Oprah Winfrey
14. "Deep within each person, there is an intuitive knowledge of what she or he wants most in life.  We only have to look for it." – Joseph Campbell
15. "A man should not ask what the meaning of his life is, but rather he must recognize that it is he who is asked." – Victor Frankl"
5 Articles to Read About Figuring Out Your Purpose
Can't figure out the purpose of your life?  Here are 5 articles to read about figuring out your purpose that might help you out. 🙂  Most of these are from Purpose Fairy, which is a great website to read about finding the purpose of your life.
Related Posts:
2. 23 Paulo Coelho Quotes to Help You Find Your Life's Purpose
3. Activating the Life Purpose that's Right Under Your Nose
4. What is the Purpose of Life and the Reason of Our Existence
5. The Secret to Finding Your Life's Purpose
What's your favorite quote about finding your purpose in life?
For more tips on finding your purpose, check out our class Figure Out Your Life.