If you're looking for a delicious no bake dessert recipe for summer, try this cream no-bake pineapple cheesecake! The pineapple and coconut will remind you of sandy beaches and you don't even have to heat up a hot oven. 🙂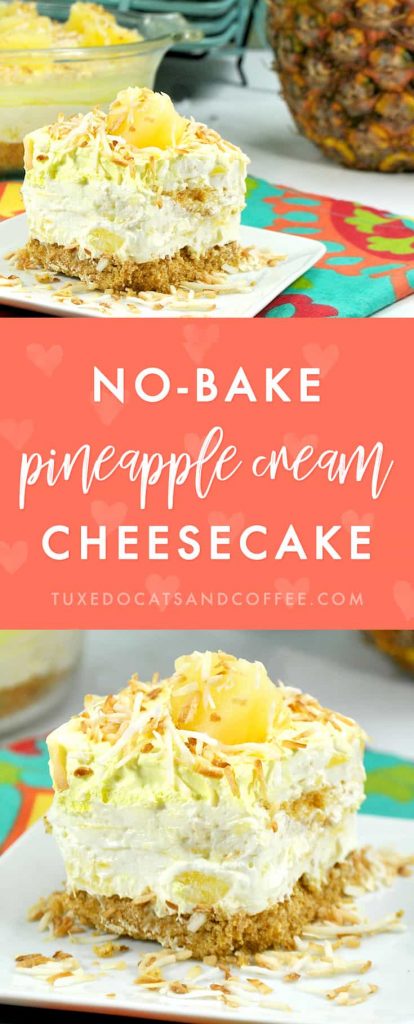 This recipe was contributed by Krista Blackburn.
Related Posts:

No Bake Pineapple Cheesecake with Cream
Graham Cracker Crust Ingredients:

1 C granulated sugar
1 C melted butter
2 1/2 C graham crackers crumbs
Pineapple Filling Ingredients:
1 8oz package cream cheese, softened
1 C powdered sugar
1 C crushed pineapple, drained
1 8oz Cool Whip
Pineapple Cool Whipped Filling Ingredients:
1/4 C toasted shredded coconut, for topping
1/4 C Pineapple Chunks, drained for topping
1 8oz container Cool Whip
1 tsp Pineapple extract
1-2 drops of lemon yellow gel food coloring
Graham Cracker Crust Instructions:
In a medium mixing bowl, mix the crushed graham crackers, granulated sugar and melted butter until well combined.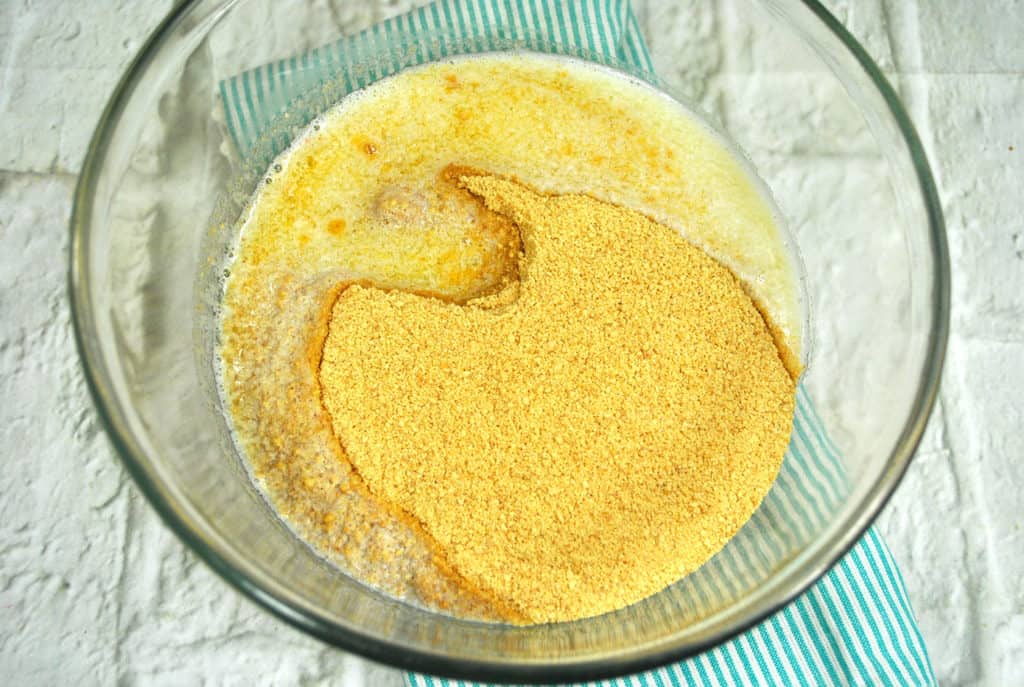 Press mixture into a 9 X 9 baking dish and set aside.
Pineapple mixture instructions:
Using a standing mixer, cream the cream cheese until smooth and creamy.
Gradually mix in the powdered sugar until well combined
Mix in the Cool Whip and beat until fluffy
With a spatula, fold in the crushed pineapple
Spoon the filling over the crust, and smooth with a angled spatula until even
Pineapple Cool Whip:
In a medium bowl, combine the Cool Whip, Pineapple extract and yellow food coloring. Mix until combined
Using an Angled Spatula, spread the topping evenly over the Pineapple filling
Sprinkle with toasted coconut and pineapple chunks.
Refrigerate overnight for the pineapple dessert to firm up
(Visited 116 times, 2 visits today)