If you're looking for a quick lunch or dinner meal that's fun to make and can be customized with your own topping, try these easy homemade bagel pizzas!
This easy bagel pizza recipe is great for making with kids or as your own homemade version of Totino's pizza rolls. 😉
You may want to use a baking sheet and a convection oven for this bagel pizza recipe.
This recipe was contributed by Amanda Faulkner.
Easy Homemade Bagel Pizzas
Ingredients:
Bagels
Pizza Sauce
Pizza Cheese
Toppings of your choice

Instructions:
Preheat oven to 350. Gather ingredients and split open the bagels.
Place bagels, flat side up on a baking sheet.
Put the bagels in the toaster for about 5 minutes to get them nice and toasty.
Remove from the heat and spoon pizza sauce on top.
Sprinkle with pizza cheese.
Top as desired. This is a great way to get veggies or protein on your pizza!
Put the bagels back into the oven for 5-6 minutes or until the cheese has melted.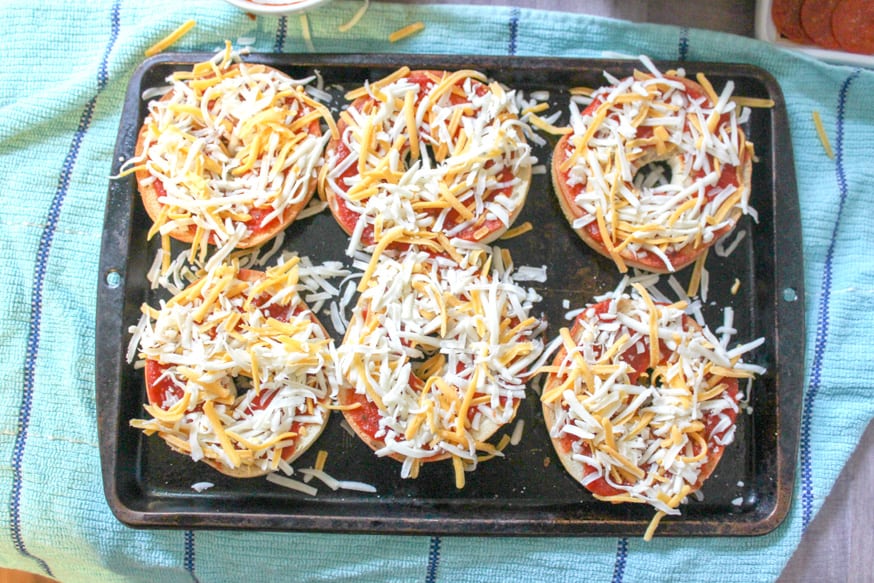 *This is a great recipe to use with a convection oven!
Good luck!
(Visited 152 times, 12 visits today)