The saying "mind over matter" may have been proven right again. Researchers at Georgetown University Medical Center recently spearheaded a study utilizing 89 patients to discover whether stress can be reduced by mental power alone. Here's how to beat stress with mindfulness meditation.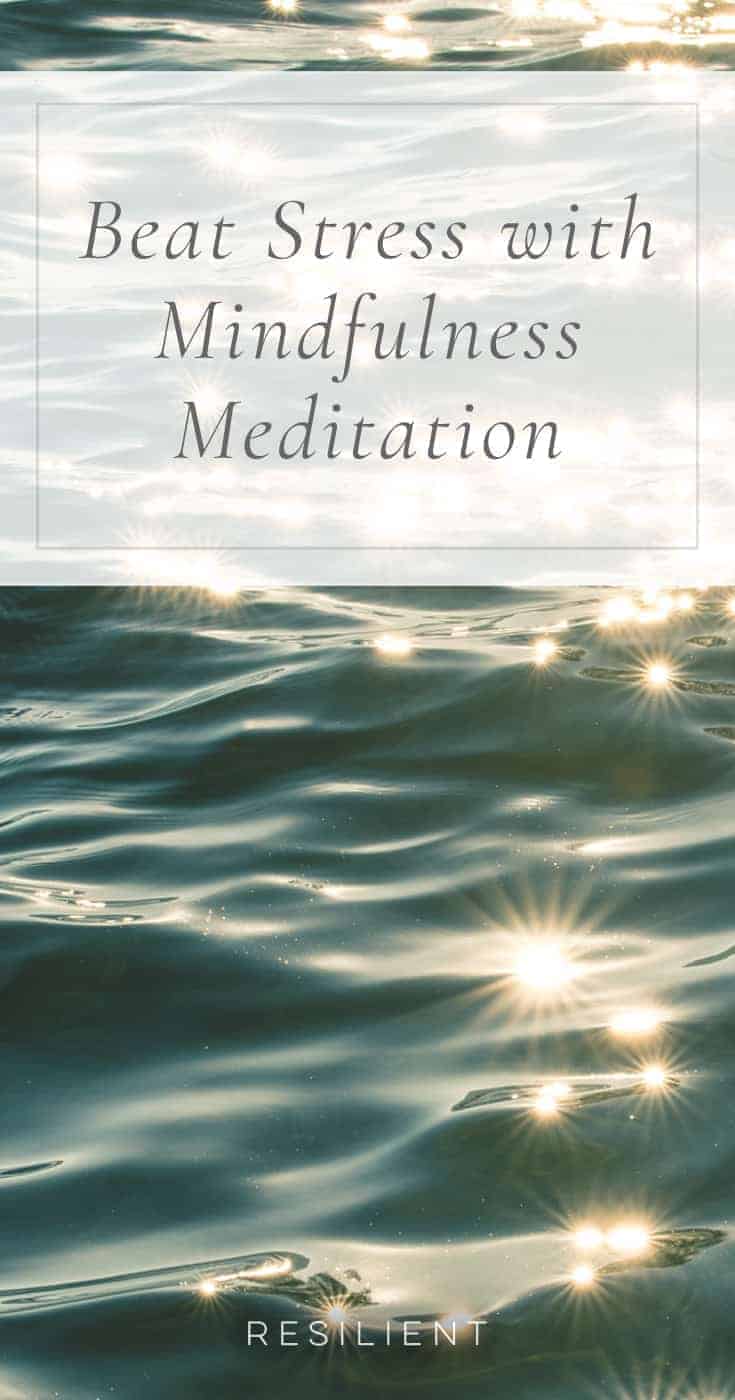 Beat Stress With Mindfulness Meditation
The study subjects were assigned to one of two scenarios. In one, they were enrolled in a stress-reduction education course that included general wellness tips. In the other one, subjects were enrolled in a mindfulness meditation.
Related Posts:
Results showed that participants in the mindfulness meditation group had significantly lower self-reported stress than those in the stress-education class. In addition, they tested each subject in stressful situations for inflammatory bodily markers, which are common indicators of stress in bodily health. According to the findings, which were published in Psychiatry Research, the stress-education group had higher stress markers and self-reported more stress, while the mindfulness group was less stressed.
Mindfulness meditation is different from standard meditation in that its goal is to create "presentness," for the person to be aware that they are in a current, present situation. The objective is not to create a barrier to reality but to encourage participants to immerse themselves in the present.
👉 Related Post: The Best Weighted Blankets for Calming
Some practitioners believe this reduces stress and anxiety by being aware of the present. Some realize their reactions are caused from feelings from their past or anxiety about the future. By being present, focus doesn't shift to uncertainty in the future or stress from previous situations and decisions.
Human nature leads people to avoid suffering and seek happiness. To the contrary, mindfulness meditation is about paying attention to all the details of life in the present moment, not shying away from things or judging them, but merely acknowledging that those things exist.
Instead of seeing a frightening dog or angry coworker, someone practicing mindfulness meditation might see a dog that is barking from its territory with a leash around its neck or a coworker who has a deep, furrowed brow and a slight frown. By acknowledging the present, the strategy causes the person to stop avoiding situations and instead encourages them to continue practicing dealing with whatever is happening.
Practice this by sitting in a room and focusing on everything that is happening. Try to avoid emotional responses. Acknowledge the ground's firmness below, the ambient temperature, personal breathing. What color is the wall? Avoid planning or remembering; instead focus on what is currently seen and happening. Staying present in situations is a great way to continue practicing mindfulness meditation in life.
For more ways to calm down and add peace to your life, check out Slow it Down.