It's time to let go of the negativity in your life, to let go of the past. It's time to change your mindset and add a little happiness to your life. It's time to make those changes and start taking steps towards the life you want.
And I want to help you. I spent more than a year recovering, and throughout the process, I learned a lot. I learned what was helpful, what wasn't, what made a major impact on my mood, and what created lasting change. And I want to help you, from one survivor to another (Yep, you're a survivor now. No more label of "victim") so you can get better and go back to doing the things you love in life.
If you're familiar with addiction or diets, you probably know what a detox is. It's when you cut something out of your life and let all the toxins be released out of you. Sometimes it's a painful process, but it leaves you freer and cleaner and healthier, and it's often the first part of recovery. Because at the start, you somehow need to transition between this bad place where you currently are, and the happy place you want to be.
So that's what this is. The 30 Day Negativity Detox. It's the first steps in your journey toward recovery.
Part inspirational and part loving coaching, it's my hope that these challenges inspire you to make some big changes in your life and get back on the path you want to be on. I'm going to tell you everything I figured out during my own journey toward happiness about what improves your life and helps your mood and what actually makes a difference. It's not therapy, but it can helpful in addition to seeking help from a trained therapist or psychiatrist (or perhaps a baby step you take before you get help.).
Bonus Printable!
Get a free inspirational printable download when you sign up for our Negativity Detox now. :)
​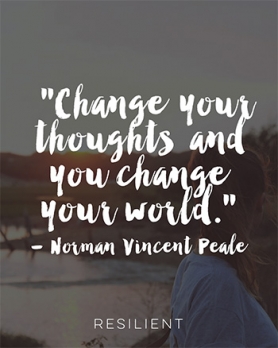 Get started on your journey today.