Right now, you feel like you're riding the struggle bus. And everything just sucks.
Does this sound like you?
Everything just sucks, and you're not sure why

Sometimes you have good days or happy moments, but you always slip back into depression

Life just isn't what it used to be

You feel like there's something holding you back from being happy

You wish you could let go of the past and be happy again
I want you to know that I see your struggle. I feel your pain. I know because I've been there. I was depressed a long time before I realized that I had to make major changes in my life if I ever wanted to get better.
And I did. The more things I changed, the better I got. Over time, I realized I was actually genuinely happy for the first time in a very long time. It wasn't easy, but it was worth it for me to be able to say now that I'm truly happy. And I believe – really!- that it's possible for you to be happy too.
Depression sucks. And sometimes it seems like the world is one big suckfest, and everyone's out to get you and why-can't-something-go-right-for-once?!?
I know. I feel you.
But what if it didn't have to be this way?
What if you could actually be happy again? What if you could spend your days smiling and doing things you love instead of feeling awful and not wanting to do anything?
I think you've known for a while that you need to make some pretty big changes in your life. That's what our Negativity Detox is for.
You will receive an instant download ebook (PDF file that can be opened and read on almost any device.)
Get started today with the 30 Day Negativity Detox.
"I loved the course! It was so worthwhile and such a great idea. Helped me so much xx"
– Sophia Jeanne
Because the way things are now? Is just not cutting it.
It's time to let go of the negativity in your life, to let go of the past. It's time to change your mindset and add a little happiness to your life. It's time to make those changes and start taking steps towards the life you want.
And I want to help you. I spent more than a year recovering, and throughout the process, I learned a lot. I learned what was helpful, what wasn't, what made a major impact on my mood, and what created lasting change. And I want to help you, from one survivor to another (Yep, you're a survivor now. No more label of "victim") so you can get better and go back to doing the things you love in life.
If you're familiar with addiction or diets, you probably know what a detox is. It's when you cut something out of your life and let all the toxins be released out of you. Sometimes it's a painful process, but it leaves you freer and cleaner and healthier, and it's often the first part of recovery. Because at the start, you somehow need to transition between this bad place where you currently are, and the happy place you want to be.
So that's what this is. The 30 Day Negativity Detox. It's the first steps in your journey toward recovery.
Part inspirational and part loving coaching, it's my hope that these challenges inspire you to make some big changes in your life and get back on the path you want to be on. I'm going to tell you everything I figured out during my own journey toward happiness about what improves your life and helps your mood and what actually makes a difference. It's not therapy, but it can helpful in addition to seeking help from a trained therapist or psychiatrist (or perhaps a baby step you take before you get help.).
Bonus Printable!
Get a free inspirational printable download when you sign up for our Negativity Detox now. 🙂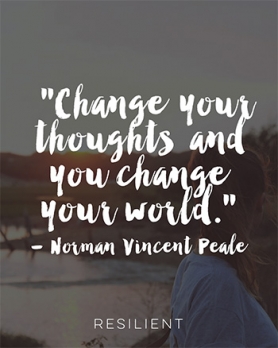 Get started on your journey today.
"I loved it! It has helped me immensely with reducing my negativity in life."
– Sharon
Here's a look at what we'll be covering:
Week 1: Cut out the negative things in your life so you can make room for the good
– Baseline habits for a happier, less stressed you
– Replace fear with love
– Change your beliefs
– Mindset shifts
… and more.
Week 2: Let go of the past so it no longer negatively impacts your future
– Forgiveness work
– Forgiving the mistakes you've made
– Forgiving the people around you
… and more.
Week 3: Change your mindset so you can view your life in a new light
– Self sabotage
– Negativity challenge (hint: there's no complaining allowed!)
– Social media cleanse
… and more.
Week 4: Infuse positivity into your life so you become a happier, more optimistic you
– How to meditate for less anxiety
– Gratitude
– The little things
– Surrounding yourself with positive influences
… and more.
There will also be a few "detox days" with no new material to give you time to process everything and reflect on your journey so far.
Just wanted to let you know how helpful the 30 day negativity detox has been!
I'm learning so many different things about myself through it all and it's just amazing! Thank you so much 🙂
– Lynn A.
FAQ
Who is this for?
If you know things aren't working now but you're open to learning and trying new things and ready and willing to make a change in your life, this is for you.
Who is this NOT for?
If you are not willing to try anything new or have a victim mentality, this is probably not for you.
Will this work for me?
In life and in this class, you get out what you put in. I'm not teaching anything revolutionary or ground-breaking here – these are just simple and universal techniques and life lessons like gratitude, forgiveness, changing your thoughts, etc, that can change your life if you do them consistently. It's one thing to know a concept in theory, but it's another to actually put it into regular practice in your life. 🙂 If you go into something thinking "This won't work for me," then that's exactly what will happen.
If you're ready to let go of all the negativity in your life and replace it with an optimistic new mindset, letting go of the past, happy surroundings, people who lift you up, and a lighter, more carefree approach to life, I encourage you to sign up.
It's time to take those first steps. 🙂
Get instant access to the 30 Day Negativity Detox!
"I just want you to know that I appreciate everything you're doing and for being the person you are to do it. You are making my path to recovery infinitely more bearable."
– Rebekah